Gerrymander Gazette: Gone Suin' Edition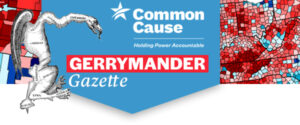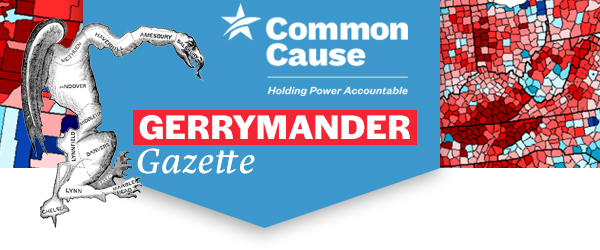 July 20, 2021
Trainings and Events
News
Job Announcements
Redistricting Demography Mapping Specialist job opening at Common Cause. Location: Los Angeles, CA. Working directly with Common Cause redistricting staff and allies across the country, the Mapping Specialist will bolster community leaders' engagement in 2021's redistricting session by providing demographic mapping support. Apply here.
The law firm of Strumwasser & Woocher (SW) is inviting applicants to apply to serve as the racially-polarized voting consultant for California's redistricting process. The California's Citizens Redistricting Committee (CCRC) has engaged SW, along with voting rights expert David Becker, to serve as voting rights counsel to the CCRC during the redistricting process. Application due July 23, 2021. Final engagement of the consultant will be subject to the approval of the CCRC. View the full invitation and apply here.
Fair Districts Ohio

is seeking a GIS Technology Liaison who can to help facilitate the Ohio Redistricting Competition by providing technical assistance to GIS related technologies.

Learn more here.

The

Redistricting Data Hub

is currently looking for high quality people to join our team and support nonpartisan redistricting efforts across the country this cycle. We are hiring for a full-time training coordinator, a data validation fellow, and a writing fellow. Position descriptions and further details can be found

on our website

. And if you know someone great who is looking for work, please forward them this opportunity!

The

City of Brentwood in Contra Costa County (CA)

is accepting applications until August 2 for its hybrid redistricting commission.

Apply here.

 
---
This newsletter has been produced by Common Cause and compiled by Dan Vicuna. Subscribe to the Gerrymander Gazette here. For more information or to pass along news, contact Dan Vicuna.