Gerrymander Gazette: The Countdown Begins Edition
07.28.2021
/ By Dan Vicuna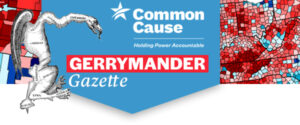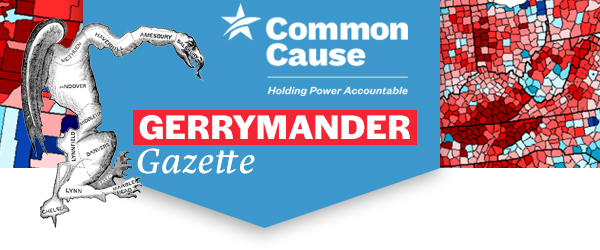 The Census Bureau just announced that it will make redistricting data available to the states this Thursday. Because it will be released in a "legacy" format that requires some processing, states could take between a few days and a couple of weeks to actually begin using it to draw districts. That said, it's officially go time! See how activists across the country are preparing.
Trainings and Events
News
National

:

Census Bureau Data Will Help Guide States Redistricting

. WCCS. July 25, 2021.

California

: 

Florida

:

Census data delays threaten to tighten Florida redistricting timetable

. Bay News. July 22, 2021.

Hawaii

:

The deadline for the Hawaii Reapportionment Commission to produce redistricting maps was extended. Proposed legislative and congressional maps are to be publicly available by January 8, 2022 and final maps are to be filed February 27, 2022.

Read the court's order here.

Indiana

: 

Kansas

:

Kansas groups call for 'transparency', inclusion in redistricting process

. KSNT. July 21, 2021.

Maine

:

New Timeline Takes Maine Redistricting Process Into the Fall

. US News. July 21, 2021

Montana

:

Political district-drawing commission finalizes its sideboards

. MTFP. July 21, 2021. 

New Jersey:

Here's How a Town's Population Can Be Different For Congressional and Legislative Redistricting

. New Jersey Globe. July 22, 2021.

New York

: 

Ohio

:

Census data coming soon, feds reiterate to Ohio officials eying redistricting deadlines

. Cleveland Local News. July 26, 2021.

Pennsylvania

: 

Texas

: 

Utah

:

State lawmakers seek public input for redistricting

. St. George News. July 25, 2021.

Virginia

: 

West Virginia

:

Public hearings on West Virginia redistricting to begin Tuesday

. The State Journal. July 25, 2021.
Job Announcements
---
This newsletter has been produced by Common Cause and compiled by Dan Vicuna. Subscribe to the Gerrymander Gazette here. For more information or to pass along news, contact Dan Vicuna.