Democracy Spotlight: Senator Don Harmon
Democracy Spotlight: Senator Don Harmon
With only one week until the Celebration, we are proud to announce our fourth and final Champion of Democracy, Senator Don Harmon. Throughout Senator Harmon's 14 years in the General Assembly, he has advocated for improving early childhood education, government oversight and ethics, and expanding voter access. Harmon also championed legislation to allow for Election Day voter registration, online voter registration, as well as an expanded early voting period. This has helped encourage greater political participation, especially among young people, in the spirit of a truly representative and equitable democracy.
Help us celebrate Senator Harmon, purchase your ticket today!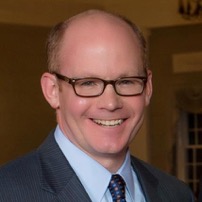 Senator Harmon, who now serves as President Pro Tempore of the Illinois Senate, continues to be a state champion for voting rights including his current support for Automatic Voter Registration. Such a program, which is being advocated for by Common Cause Illinois, would allow millions of eligible Illinois voters to participate in our democracy.
Join me on February 10th to honor all of Senator Harmon's great work and thank him for his years of service. I can't wait to celebrate all of our incredible Champions of Democracy, and I look forward to seeing you next week at City Winery.