Report from Tallahassee for Week Ending April 17, 2015
04.21.2015
/ By Ben Wilcox
Report from Tallahassee for Week Ending April 17, 2015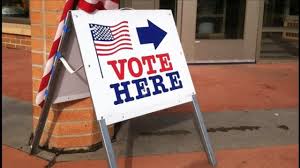 Overview
Week seven of the 2015 Florida legislative session is over and there was plenty of action on issues of interest to Common Cause Florida.
On Thursday, the Senate Appropriations Committee approved SB 228, the online voter registration bill (OVR) by Senator Jeff Clemens (D-Lake Worth). The vote was 13 to 4. The bill now goes to the full Senate.
As he did at a Subcommittee meeting last week, Secretary of State Ken Detzner appeared before the committee in opposition to the OVR legislation. As reported here by the Tampa Bay Times, Detzner repeated his concerns about the October 2017 implementation date in the bill and suggested the "forces of evil" would try to disrupt Florida's elections. Most members of the committee were openly skeptical of Secretary Detzner's claims. Senator Don Gaetz (R-Destin) questioned whether Governor Scott had told him to oppose the bill, which Detzner denied.
On the other side of the Capitol, the House version of the OVR bill is moving quickly. Just a week after the State Affairs Committee passed HB 7143 as a committee bill, it came up for second reading in the full House of Representatives. The bill was scheduled to be heard a third and final time on Friday, but was temporarily postponed in order to resolve a funding issue.
The House amended the bill to include a $1.8 million appropriation from the general revenue fund. House Speaker Steve Crisafulli later said the House may prefer the Senate's funding approach which takes $1.8 million from the Federal Grants Trust Fund to pay for the voter registration upgrade.
The OVR legislation remains poised for passage in the final two weeks of the legislature. The question remains if the bill does pass, how strong is the Governor's opposition and will he veto the bill? (We plan to send out a state-wide alert to all members immediately upon passage in both houses, urging Governor Scott to either sign the bill into law or let it become law without his signature.)
The Senate Ethics and Elections Committee met this week and considered SB 1360 by Senator Tom Lee (R-Brandon). The bill requires "distinguishing information" such as apartment numbers and dorm room numbers to be included on voter registration forms and on the list of valid voter addresses that are maintained by the Supervisors of Election.
Common Cause opposed this bill, since it is likely to make voting more difficult for students and apartment dwellers. Senator Jeff Clemens sponsored an amendment to the bill that specified that whether or not the "distinguishing information" is provided, it could not be used to deny someone the right to vote. The amendment passed and Common Cause has dropped its opposition. The House version of the bill (HB 1011) is on 2nd reading in the full House.
There's mixed news about two bills dealing with ethics reform and government accountability. For the most part, the bills build on the ethics reforms adopted by the legislature over the last two years. HB 1063 by Representative Larry Metz (R-Groveland) and SB 1372 by Senator Don Gaetz (R-Destin) would strengthen methods for collecting unpaid financial disclosure fines, apply lobby registration requirements to more special districts and prohibit members of the Enterprise Florida Board from lobbying the agency for two years after they leave the Board.
The Senate Bill was heard in the Rules Committee this week and Senator Gaetz sponsored an amendment to the bill that Common Cause found to be problematic. Florida ethics law currently provides a bright line when it comes to conflicts of interest that are created when a public official is employed by a firm that does business with or comes before that official's public body. Senator Gaetz's amendment would blur that bright line and create opportunities for officials to act in their public role on issues that would benefit other members of their private firms or their clients. Common Cause Florida opposed the amendment, but it was adopted anyway. The bill was temporarily postponed after another amendment was added to the bill that Senator Gaetz opposed.
On Friday, Common Cause attended the quarterly meeting of the Florida Commission on Ethics and urged the members to oppose the bad amendment that was adopted in the Rules Committee. The Commission unanimously voted to oppose the amendment. The bill is on the agenda for next week's Rules Committee meeting, but it's unclear whether Senator Gaetz will let the bill move forward.
Legislation
Common Cause Florida is currently tracking a number of bills that have been filed for the 2015 legislative session. They include:
SB 228, HB 227, HB 1161, HB 7143 and SB 7064 – These bills would create an online application process for voter registration. Two of the bills, HB 1161 and SB 7064, also include elections administration provisions that allow mail ballot city elections, allow voters to update their signatures until 5:00 P.M. the day before an election and authorizes new forms of voter IDs. Common Cause Florida supports this legislation.
SJR 208 – This bill would propose a constitutional amendment that, if passed by voters, would automatically restore the voting rights of non-violent ex-felons, once they have completed the terms of their sentences. Common Cause Florida supports this bill.
SB 170 and HB 199 – These bills would prohibit elected officials from serving on the Public Service Commission for two years after they leave office and create districts that Commissioners would have to be appointed from to ensure statewide representation. Common Cause Florida supports these bills.
SB 230 and HB 81 – These bills would prohibit a public utility from charging a higher rate based on an increase in energy usage when that increased usage is attributable solely to an extension in the billing cycle. It also prohibits a public utility from making any change in a billing cycle without obtaining approval from the Florida Public Service Commission at least one month before the effective date of the change.
SB 288 and HB 219 – These bills would reform the Public Service Commission to require those who lobby the PSC register as legislative lobbyists, require the PSC to hold public customer service meetings around the state and require the Governor remove any PSC member who violates the ex parte statute. Common Cause Florida supports these bills.
HB 473,HB 67 and HB 4001 – These bills would repeal the nuclear cost recovery law passed in 2006 that allows power companies to charge customers in advance for nuclear plants that may or may not eventually get built. Common Cause Florida is in favor of these bills.
SB 1380 – This bill is a campaign finance reform bill filed by Senator Darren Soto, D-Kissimmee, that would place new restrictions on candidates coordinating with political committees to solicit funding and run advertising and restrict transfers of funds between political committees and political parties.
SB 1002 – This bill would delete a requirement that officers and candidates soliciting funds for a 527 or 501 (C) (4) political committee create a website that discloses the contributions and expenditures of the committee.
HM 1321 – This memorial urges Congress to propose to states an amendment that allows federal and state regulation of corporate campaign contributions and expenditures.
SB 1372 and HB 1063 – Strengthens methods for collecting unpaid financial disclosure fines, applies lobby registration requirements to special districts and prohibits members of the Enterprise Florida Board from lobbying the agency for two years after they leave the Board.
SB 1360 and HB 1011 – Requires additional distinguishing information be included on a voter registration form and on a list of valid addresses maintained by the Supervisor of Elections.
Capitol Report will be filed weekly when the legislature holds committee meetings and during the legislative session. We will let you know if there is any recommended action that can be taken by Common Cause members that would be helpful to our lobbying efforts.