North Dakota has only one congressional district, so there is no congressional redistricting. State legislative lines are drawn by the legislature and adopted as regular legislation, subject to gubernatorial veto. There are multiple federal court cases in progress challenging the state legislative maps as racial gerrymanders or as diluting Native American votes under the Voting Rights Act.
Community of Interest Story
"If no one's watching in Indian County, some local jurisdictions are more than happy to dilute the Native vote." – Sam Kelty, Native American Rights Fund
The redistricting process in North Dakota was marred by the significant diminishment of Native representation in the legislature. One example of this was packing and cracking of the Turtle Mountain Band of Chippewa and the Spirit Lake Nation. For years, voters on and around the Turtle Mountain Reservation have been able to elect three representatives of their choice to the state legislature. Despite an increase in the state's Native population, the legislature redrew districts in a manner that reduced that representation from three to one. A federal court case challenging these lines for diluting Native voting power claims that the new maps packed Turtle Mountain tribal members into one House district and left Spirit Lake out of a majority-Native district, reducing the voting power of both tribes. As a result of this and the requirement that two House districts be nested in each Senate district, Native voters in North Dakota were not able to elect a Native representative to the State Senate for the first time since 1991.
Grades: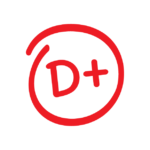 Overall State Grade: D+
Refusal to engage with tribes: One consistent criticism of North Dakota's redistricting process was the legislature's refusal to engage the sizable Native population in the state. The committee did not hold hearings on reservations despite multiple formal requests to do so and argued that receiving information from a third-party liaison to tribes was sufficient. As one advocate put it, tribes were begging to speak directly to the redistricting committee but were largely blocked from the process.
Lack of opportunity for public input: Advocates also spoke to the lack of opportunities to testify about the maps they wanted. They rated the redistricting committee very poorly across the board for public outreach and education. They also highlighted that meeting locations were in two urban cities, hundreds of miles away from reservation communities. Opportunities for remote testimony existed but were not well publicized, leaving rural Native communities shut out of the process.
Lessons Learned:
Public requests help with legal cases against unfair maps: Ensuring that requests from various tribal nations to meet or hold hearings on reservations were made formally and publicly creates an effective record of evidence for legal cases challenging maps unfair to Native communities. Documenting attempts to engage the legislature, even if they fail, is important to help bolster claims under the Voting Rights Act against unfair maps.
Add capacity for more mapping and legal experts based in North Dakota: Mapping experts and analysts were stretched thin during the redistricting process, which often required quick analysis of draft maps and the rapid dissemination of this analysis to partner groups. Training or hiring more mapping and legal experts who are local to North Dakota and understand the political landscape would help greatly with advocacy efforts. Some advocates stated they thought the legislature responded better to local experts as well, or people who were based in North Dakota and could show up in person to meetings.
More funding is needed for local groups and lobbyists: Advocates rated the civic infrastructure of North Dakota very poorly (averaging 3 out of 10) and spoke of the need for more funding for local organizations engaged in this work. One advocate described the need for funding to hire additional lobbyists who can work with legislators, as opportunities for public input often excluded people from the process. Lobbyists can often provide key links between the public and legislators.