Background:
Kentucky's congressional and state legislative lines are drawn by the legislature and are subject to gubernatorial veto.
The state legislative and congressional maps were approved by the state
legislature on January 8, 2022. However, the state house and congressional maps
were vetoed by Governor Andy Beshear. The legislature then subsequently voted
to override the vetoes, and the house and congressional maps became law on January 20, 2022 while the state senate plan became law the next day.
Kentucky Democrats took the state house and congressional maps to court, where a circuit judge then ruled that neither violated state law. Kentucky Democrats then appealed to the state Supreme Court. As of early August 2023, the case is still undecided.
Community of Interest Story
Several areas of the state were observed by community organizers to be disenfranchised, most notably areas with large Black populations such as Hopkinsville and Bowling Green. Hopkinsville was divided into two state house districts and Bowling Green was split three times. Both had populations that could have fit within one or two districts respectively.
Grades: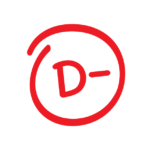 Overall State Grade: D-
Lack of opportunities for public participation: One advocate was uniquely granted the ability to testify, and others could use the mapping software Maptitude at the Legislative Research Commission's library. However, the state did not encourage the submission of maps by the public, nor were there public hearings or opportunities to give public comment beyond sending a letter to state legislators. One advocate noted that at a National Conference of State Legislators convening, members of the Kentucky State House expressed they planned to hold public hearings across the state before drawing maps, however, this plan never materialized.
Lack of transparency: Advocates noted that the redistricting process occurred almost exclusively among legislators. State legislators did not allow adequate time to review the proposed maps before voting on them, releasing them less than two weeks before they were approved. Maps were released around New Year's weekend. This, on top of the fact that people did not have many avenues of submitting public comment, greatly hindered the public's ability to track the process and provide feedback.
Partisanship: Community organizers felt legislators were more interested in gaining partisan advantage than producing fair maps. One organizer recalled that some legislators had publicly expressed that they had not disenfranchised any incumbents in mapmaking. However, advocates felt that efforts were made to pit Democratic incumbents against one another, and noted that four Democrat legislators, notably all women, were drawn out of their districts.
Lessons Learned:
Advocacy efforts unite communities on the ground: Despite the great barriers to participation in the redistricting process, advocates spent considerable energy mobilizing the public to learn about and engage in the process. For example, community organizers with the League of Women Voters of Kentucky conducted over 125 online and in-person presentations with members of the public, educating and engaging over 3,300 people across the state. This group created maps, with the input of the public, that reflected Kentucky's communities of interest, and shared these maps with legislators.
Meaningful opportunities for public participation and input are still needed: This cycle, the state did not encourage the submission of maps by the public, nor were there public hearings or meaningful opportunities to give public comment on the redistricting process. Opportunities for the public to participate would encourage public trust in the process and give people opportunities to advocate for their communities.
Strengthening redistricting coalition(s) would strengthen participation: Community organizers expressed the need to start coalition building early on, preferably several years before the redistricting cycle begins. They also expressed the need to start fundraising for this work and to start community of interest advocacy work early on.
Efforts to establish an independent commission must continue: Organizers worked diligently this cycle to establish an independent advisory commission through legislation, but were left without the opportunity for a hearing, and the effort was curtailed. Organizers must not let momentum wane in the fight for an independent commission.