Statement from the Election Modernization Coalition re: Chelsea Collaborative v. Galvin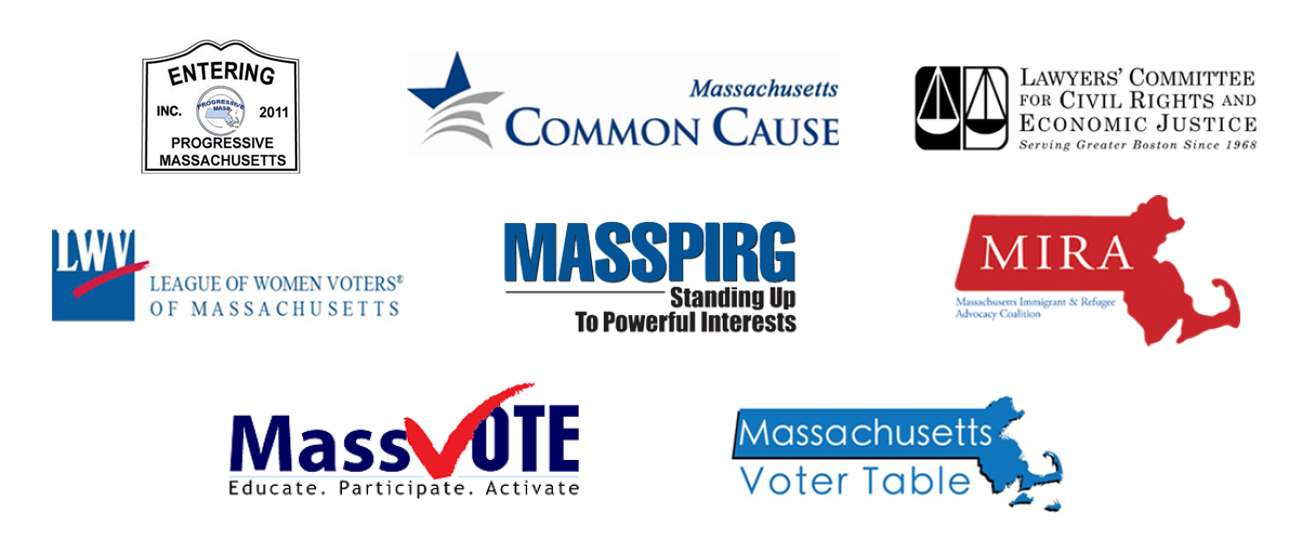 Statement from the Election Modernization Coalition re: Chelsea Collaborative v. Galvin
7/24/17
A decision handed down today by a Suffolk Superior Court judge opened a huge window that has been shut to many eligible voters. As a result of a lawsuit filed by the ACLU of Massachusetts, MassVOTE, and the Chelsea Collaborative, Judge Douglas Wilkins ruled that the 20-day voter registration deadline in Massachusetts disenfranchises thousands of potential voters and is unconstitutional.
As organizations that have worked tirelessly together for many years to remove barriers to voting, we are thrilled with this decision and we applaud the work of the plaintiffs and their attorneys. We are also gratified that the decision refers to the successes of early voting and online voter registration, reforms for which we advocated for years.
We still have more barriers to voting in Massachusetts than we should tolerate, and more solutions—such as automatic voter registration and election day registration—than we are using. We look forward to continuing our work to make democracy thrive in Massachusetts.
Pam Wilmot, Common Cause, Massachusetts
Meryl Kessler, League of Women Voters, Massachusetts
Beth Huang, Mass Voter Table
Janet Domenitz, MASSPIRG
Cheryl Clyburn Crawford, MassVOTE
Jonathan Cohn, Progressive Massachusetts