Momentum Builds for Automatic Voter Registration as Bills Pass Out of Committee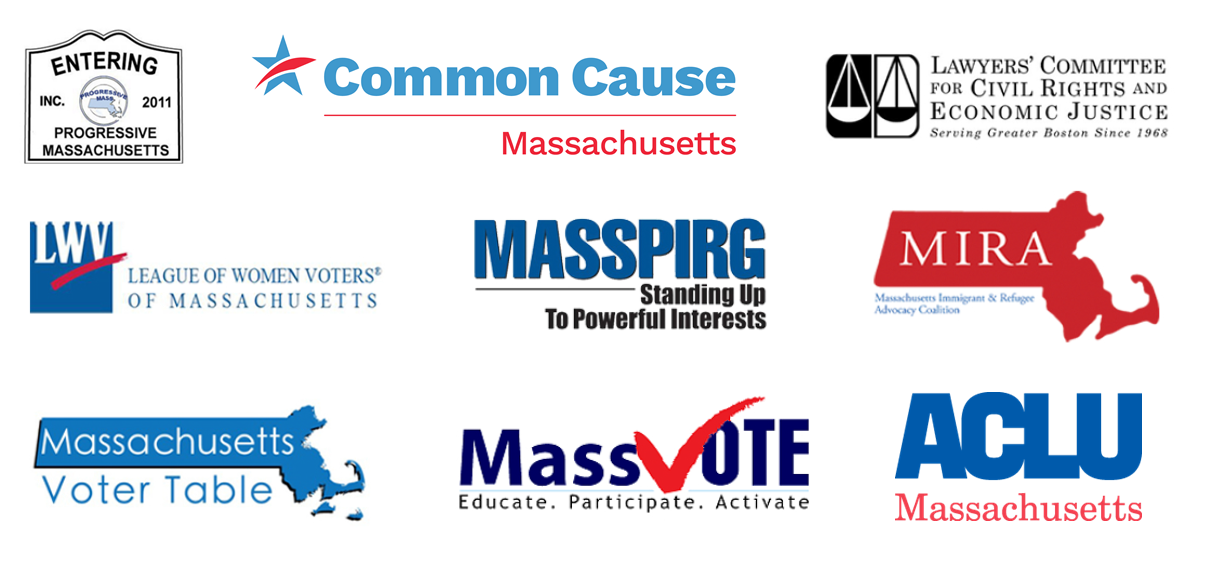 Momentum Builds for Automatic Voter Registration as Bills Pass Out of Committee
Automatic Voter Registration advanced in Massachusetts this week when the legislature's Joint Committee on Election Laws voted to send Automatic Voter Registration (AVR) to the House of Representatives with a favorable report. Bills introduced by Senator Cynthia Creem and Representative Peter Kocot, and cosponsored by 23 other Senators and 85 Representatives, were combined into a new bill.
The vote came about a week after Attorney General Maura Healey joined hundreds of citizens and dozens of organizations at the State House to urge legislators support this commonsense voting reform and pass the bills as soon as possible this legislative session.
"We're very excited to see Automatic Voter Registration take the next step towards passage in our state," said Pam Wilmot, Executive Director of Common Cause Massachusetts. "We are grateful to the legislators who share our passion for giving all Bay Staters a voice in elections, and for making our election system more accurate, secure and inclusive by supporting AVR."
The legislation would establish a system for eligible citizens to automatically register to vote or update their registration when they interact with a state agency like the Registry of Motor Vehicles or MassHealth. Approximately 680,000 eligible Massachusetts voters are currently not registered. Additionally, by relying on electronic records and the Electronic Registration Information Center, AVR will improve the safety and security of Massachusetts' voter rolls.  AVR is currently used by ten states and the District of Columbia.
The legislation is endorsed by 61 organizations including environmental, civil rights, consumer, community, labor, and good government groups that comprise the Election Modernization Coalition, led by Common Cause Massachusetts, the League of Women Voters or Massachusetts, MASSPIRG, MassVOTE, the Massachusetts Voter Table, and Progressive Massachusetts. More information about AVR can be found here.
###