Remembering Len Hill
Remembering Len Hill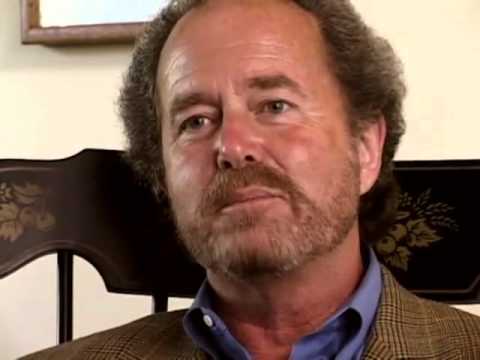 It is with heavy hearts we share the sad news that Len Hill has passed away after a fight with cancer. Mr. Hill served on the Common Cause National Governing Board from 2005 to 2014 (serving the maximum of 3 full terms.) Mr. Hill was a wonderful, insightful and generous soul, who cared deeply about our democracy and eagerly engaged in the fight to make it better. Common Cause and all of us who served with him are better for knowing him and we mourn his loss.
Leonard "Len" F. Hill was a former network executive who turned producer, and executive produced more than three dozen TV longforms and a handful of series since he became an independent producer in 1980. His work includes the biographical film "Mae West" (ABC, 1982), and the miniseries "The Long Hot Summer" (NBC, 1985), which earned Mr. Hill an Emmy nomination. Mr. Hill received his BA from Yale University in 1969 and his MA from Stanford University in education and history 1970. Mr. Hill was a passionate advocate for making our media more democratic. Len generously helped Common Cause launch our Media and Democracy Reform Initiative.
Tributes to Len Hill
Len was just a great human being. I met him while I was on the FCC and he was a huge help to me, opening his gorgeous home to events where I met tons of wonderful people. Len also put me into close touch with Bob Edgar and Common Cause and was instrumental in getting Common Cause back into Media and Democracy Reform. He was whip-smart on so many issues and knew everybody in the world. His friendship was thoroughly genuine, and his enthusiasm, too. Plus a great sense of humor. I will miss him dearly but am so grateful I got to know him and become his friend.
–Mike Copps, special adviser for Common Cause's Media and Democracy Reform Initiative
Len was a passionate advocate for making our media more democratic. As an independent content creator he saw how corporate monopolization of our communications ecosystem led to homogenization and the squelching of unique voices. Len was a great friend of our movement and will be dearly missed.
–Todd O'Boyle, program director for Common Cause's Media and Democracy Reform Initiative
We cannot but be deeply saddened by the death of Len Hill just after midnight Wednesday at home in Los Angeles with his loving wife Patti. Like so many of us, I met Len Hill as an acute, vibrant and irrepressibly outspoken Common Cause Board member. I had the privilege then of coming to know him as a comrade, a dear friend and a true citizen of our American and global civil society. We will all remember how Len spoke his mind as if it was tethered by steel cables to his values, how he anchored policy in principle rather than party or partisanship, how he brought his clarity to the complex and muddled issues we had to deal with on the Common Cause Board in trying to figure out how to deal with a complex and muddled country. And how his warmth and passion allowed us to understand and be moved by his sturdy opinions even when we might disagree with them.What I discovered as Len and I, and then my wife Leah and his wife Patti, became fast friends, was that Len's Common Cause interventions were not public performances professionally executed, but expressions of deep personal convictions everywhere evident in his life as a producer, film-maker, builder and civic leader, but also as a husband, father and friend. He invested friendship with an affect and meaning that allowed us to forget how debased the term has become in its trivialized social media and Facebook meanings.
Friendship for Len was a calling: a way of living in the world with family and all of us lucky enough to be part of his life. No wonder that his wife Patti referred in her moving letter announcing his passing to "the amazing family of friends" that made Len's passage in these last months so "graceful." To be Len's friend was to be his family, to be family was to be his dear friend. Len's public achievements in film, media, urban development and politics were many, and Common Cause was a fortunate beneficiary. But his being as a man, a citizen, a friend and a human soul were paramount. He was — please excuse the politics, but I think Len would have approved — the very antithesis of the dark sentiments that Donald Trump has stirred up in our anxious nation. To set things right, we need only recall and honor who Len was, what he stood for, and how he fought to make good palpable for us and for the world that is our responsibility. We need only do what Len has always done: fight for right. Embrace the ongoing struggle to realize our nation's and our world's true common causes — civility, democracy and justice.
—Benjamin Barber, Senior Research Scholar at The Center on Philanthropy and Civil Society of The Graduate Center, The City University of New York
Common Cause National Governing Board Member (2005-2014)