Gerrymander Gazette: Tragic Absence of Bad Halloween Puns Edition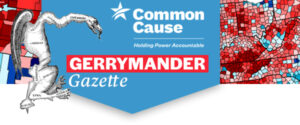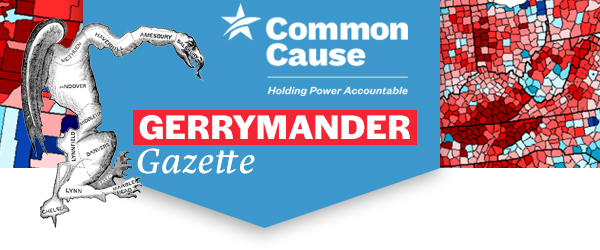 Trainings and Events
Join a Youth Redistricting Panel TONIGHT (Monday, October 25) at 5:00 pm PT/8:00 pm ET! Hosted by CHARGE partners, this seminar offers students in high school and college the opportunity to hear from their peers on the importance of redistricting and how they can get involved. If you are interested in learning how you can be an advocate for your community, this is the panel for you. Register here.

Join Marquette University Law School's On the Issues series on October 26 at 12:15 pm CT as we host Common Cause Wisconsin Executive Director Jay Heck and Common Sense Wisconsin Executive Director Joe Handrick. We will discuss what Wisconsin's new redistricting maps could look like, and whether that could impact the balance of power in Madison and the outcomes of Wisconsin's congressional races. The forum will also cover voting rights and election integrity.

Register here.

The Hawaii State Reapportionment meeting to discuss public hearings on proposed state legislative districts will take place on October 28 at noon HT.

See the agenda here

and

watch on Zoom here

. Watch Common Cause Hawaii on

Insights on PBS Hawaii

that same day at 7:30 pm HT for the latest analysis. 

The Georgia legislature isn't planning another public redistricting hearing before the start of its special session on November 3, but we are! Come make your voice heard and help set the stage for the next 10 years in Ge

orgia. Common Cause GA, ACLU GA, Fair Districts, Asian American Advocacy Fund, Southern Poverty Law Center Action Fund, The New Georgia Project Action Fund, and All on the Line are presenting The People's Public Hearing.

Join us on Thursday, October 28 from 6:00 to 9:00 pm ET. Spread the word with

this flyer

and register for the hearing at

www.bit.ly/fairdistrict

.   

Support the Unity Map in Harris County! Over the past six months, Houston in Action has facilitated the creation of a 2021 Harris County Commissioners Court Precinct Unity Map with our member groups Mi Familia Vota, Pure Justice, OCA Greater Houston, and EMGAGE Action.

Sign up on our event page

to receive more info on the hearing date.  If you plan to testify, please

sign up here.

  By filling out this form, you help Houston in Action track how many people testify and measure our collective success. The Houston in Action team may also follow up with you to record your story.
Resources and Announcements
This summer, Common Cause's My Voice, My Art, Our Cause Artivism Contest encouraged young artivists to raise their voices on democracy issues through their creativity. Now it's time to vote! Each piece of art was submitted by a young artivist and reflects their perspective of the changes needed for them to live in a country that reflects their values. Visit our Artivism Voting Booth at

www.commoncause.org/artivism

to vote for your favorite pieces daily!

Prison gerrymandering results in stolen power from diverse metropolitan areas by bolstering representation in less diverse and more rural districts that house prisons.

Read Common Cause's recent op-ed to find out more.
News
National

:

State redistricting stumbles amidst familiar partisan infighting.

Colorado Newsline. October 23, 2021.

California

:

L.A. council president criticizes redistricting map.

Los Angeles Times. October 22, 2021.

Georgia

:

Democrats seek 7-7 party split in Georgia congressional map.

Associated Press. October 21, 2021.

Illinois

:

Illinois Democrats unveil updated congressional maps.

Associated Press. October 24, 2021.

Iowa

:

Iowa's 2nd redistricting maps could mean a 2022 election race between US Reps. Cindy Axne, Mariannette Miller-Meeks.

Des Moines Register. October 21, 2021.

Michigan

:

Redistricting commission told its draft maps violate federal Voting Rights Act.

Detroit Free Press. October 20, 2021.

Montana

:

Montana redistricting commission advances two map proposals.

Associated Press. October 21, 2021.

New Mexico

:

Advisory panel endorses redistricting maps for New Mexico.

Associated Press. October 20, 2021.

North Carolina

:

Race-blind redistricting? Democrats incredulous at GOP maps.

Associated Press. October 25, 2021.

Rhode Island

:

Redistricting commission to consider how inmates are counted.

Associated Press. October 24, 2021.

Texas

:

Texas lawmakers pass new congressional maps bolstering GOP.

Associated Press. October 19, 2021.

Utah

:

Moab wants new maps to put city in single House district.

Associated Press. October 24, 2021.

Virginia

:

Partisan biases laid bare on Virginia Redistricting Commission as more gridlock stymies congressional map.

Washington Post. October 20, 2021.

Wisconsin

: Evers tells Republicans to start over on redistricting plans. Associated Press. October 21, 2021.
Job Opportunities
Redistricting Data Hub is hiring a Data Collection Coordinator.

Learn more here.
---
This newsletter has been produced by Common Cause and compiled by Dan Vicuna. Subscribe to the Gerrymander Gazette here. For more information or to pass along news, contact Dan Vicuna.