For 2020 candidates, what about democracy?
08.20.2019
/ By Will Soltero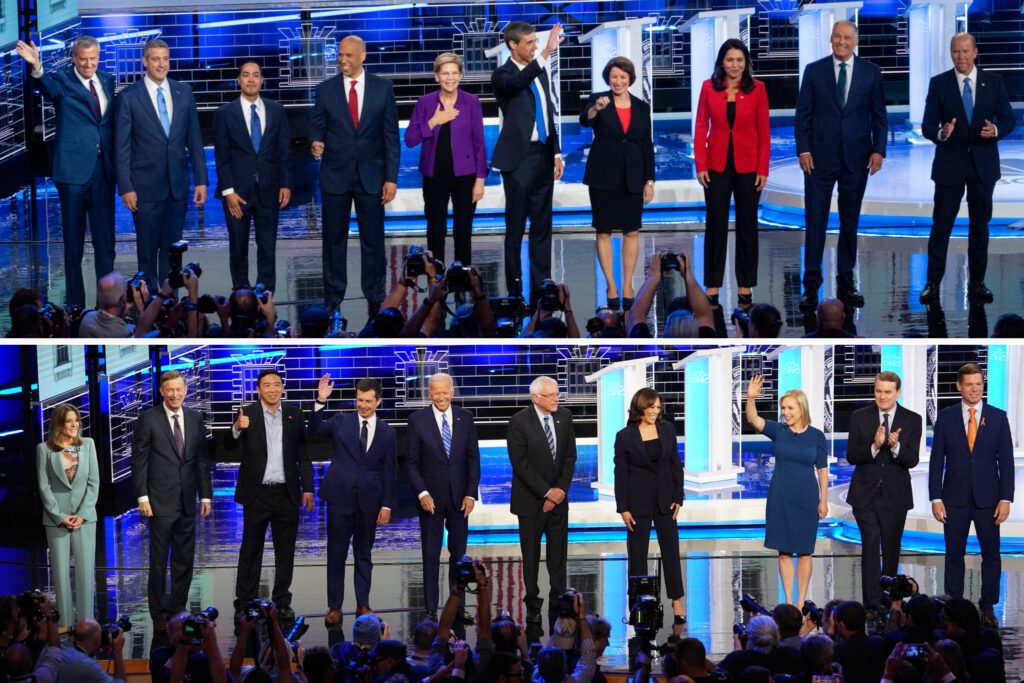 If there's anything to learn from the first four Democratic presidential debates, it's that some Democrats have very different plans for the future of our country. Some demand Medicare for All, while others want to keep insurance private. Some call for massive tax overhauls, while others are fine with peeling back Trump's.
But for the 23 Democratic presidential candidates, what about democracy?
Well, if you watched those first four debates, it's hard to say. A grand total of zero questions were asked on the subject. Not one question on money in politics. Not one question on lobbying reform. Not one question on what the candidates, if elected, would do to fix our broken political system.
We think that's a problem.
The U.S. House of Representatives recently passed H.R. 1, the For the People Act, with the support of every single Democratic member. Now, there's no better platform to prioritize democracy than a presidential debate.
That's why we're partnering with 17 organizations to ask the Democratic National Committee to prioritize democracy in their next debate. Candidates must be given the chance to answer direct questions on democracy reform—and a DNC-sanctioned debate is the perfect opportunity to do just that.
The For the People Act is a groundbreaking proposition—a reform package that will tear down barriers to the ballot box, end the dominance of big money in politics, and curb the culture of corruption in Washington D.C.
Every presidential candidate currently in Congress supported the bill: Bernie Sanders, Elizabeth Warren, Kamala Harris, Cory Booker, Tulsi Gabbard, Amy Klobuchar, Tim Ryan, Kirsten Gillibrand, Seth Moulton, and Michael Bennet are all on board. On top of that, seven presidential candidates have said fixing our democracy will be their first priority if elected—with many releasing bold plans to ensure every voice can be heard in our political system.
Candidates should have the chance to explain those plans in front of a national audience, and challenge each other to do better for our democracy. The Democratic party has already shown it can stand up for democracy through H.R. 1, now it's time for the DNC to let the 2020 candidates stand up for it too.