Adopting a Road for Common Cause Maryland!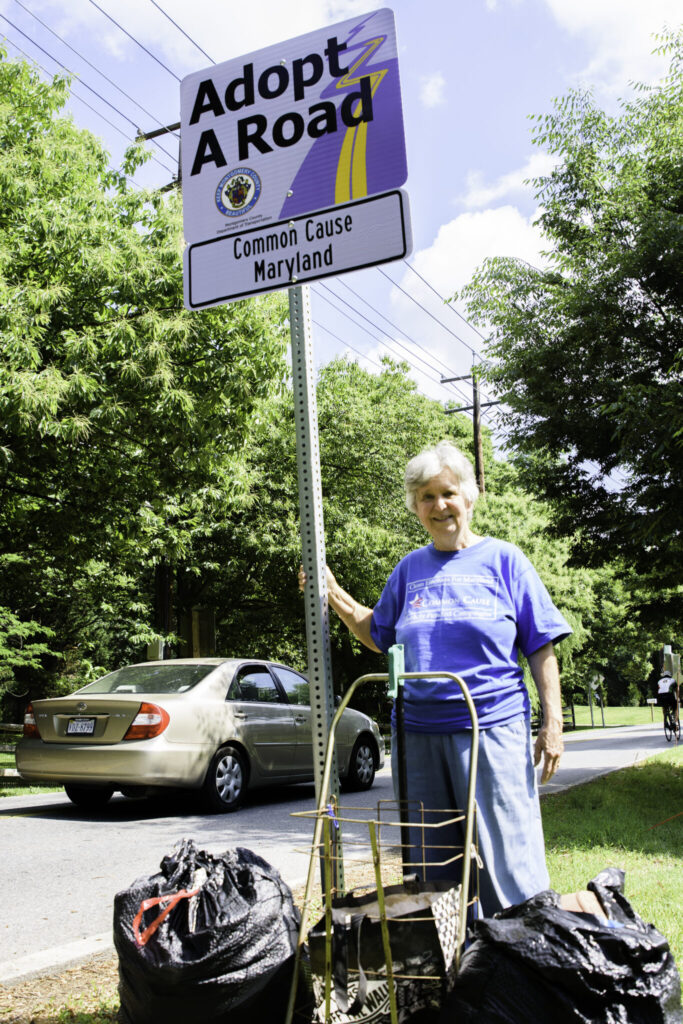 When Peggy Dennis walks around her community, she walks with a mission: to pick up trash and recyclables left along the road. Many counties have little to no funding for litter pickup, so the responsibility falls onto dedicated volunteers, like Peggy.
"I don't feel I need to have my name up there on the post, but I'm glad to do the work in the name of an organization I admire and respect. Anyone can do the same for their church, civic association, or club, or in the memory of someone they cared for."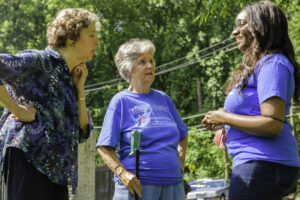 In June, Peggy decided to take her mission even further. She adopted a 0.8-mile section of Falls Road in Montgomery County, Maryland, in the name of Common Cause Maryland.
Peggy, who has been a Common Cause member for 20 years, believed that this would be a great way to bring attention to the organization, while striving to clean up her community. She also stated that it serves as a way for her to publicize the issues she cares about, such as voting rights and campaign funding.
While, initially, cleaning a road may be difficult, Peggy has realized that, through bimonthly clean-ups, the change is palpable. Over time, you find less litter to collect and it seems like the lack of litter makes people more conscious of the environment. While there certainly is trash that isn't fun to pick up, hearing the thanks of the community and being able to visibly see the difference it makes in a community makes it worthwhile.
Thank you, Peggy!