Guest view: Let me introduce you to Gerry Mandering
05.10.2017 / 10:29 PM
/ By Candice Jenson, For USA TODAY NETWORK-Wisconsin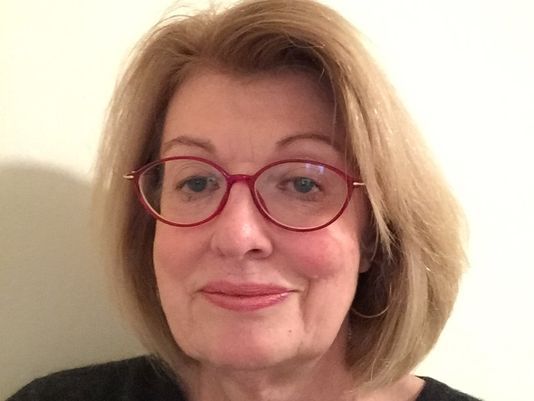 Who is Gerry Mandering and what is he doing to the citizens of Wisconsin?
In November 2016, a panel of three federal judges ruled the 2011 Republican gerrymander of Wisconsin's legislative districts unconstitutional. Gerrymandering is the practice of drawing state legislative districts in such a way as to give one party political advantage. Two techniques are employed: "Cracking," which divides a party's supporters so they fall short of a majority and "Packing," which concentrates a party's voters into a few districts, where they win by overwhelming margins, but on a state wide basis their impact is diluted.
In the 2012 election, when President Barack Obama won Wisconsin easily and Tammy Baldwin ran a successful senate campaign, Democrats accounted for over 50 percent of the statewide votes for State Assembly seats, but won only 39 of the 99 districts.
Whether you are a Republican, Democrat or Independent, why should you care?
Because gerrymandering diminishes the democratic process and contributes to the current hyper-partisan and divisive political climate.
According to Jay Heck, executive director of Common Cause Wisconsin, elections in Wisconsin are no longer competitive. As an example, he points to Wisconsin's congressional districts: "We have eight and all of them are safe for either the Republicans or the Democrats that occupy those eight seats, and in the Wisconsin Legislature, only 10 of 99 Assembly seats and only 3 of 33 state Senate seats are remotely competitive."
Legislators in "safe" districts, who are confident of reelection, have less incentive to listen to constituents or to consider opposing views. It can also be argued that in a highly partisan atmosphere, more moderate candidates are at a disadvantage. In the 2016 election, 38 of 99 state Assembly candidates ran unopposed. In January 2017, there was a follow-up ruling which ordered the state to redraw its legislative districts prior to the 2018 mid-term elections. In response, the Wisconsin Attorney General, Brad Schimel, appealed the November decision directly to the U.S. Supreme Court. While most of the Supreme Court's docket is discretionary, due to special procedural rules for certain voting rights cases, the court must hear this case.
Furthermore, the Senate Majority Leader Scott Fitzgerald and Assembly Speaker Robin Vos have indicated that rather than support the redrawing of fair and equitable nonpartisan districts, they will stubbornly defend the rigged 2011 maps with taxpayer money. A Washington D.C. attorney, Paul Clement, has been retained to assist the state in their effort to retain the unconstitutional, unfair and uncompetitive legislative districts. The amount this challenge will cost the citizens of Wisconsin has not been determined, but it has been reported that Mr. Clement charges $1,300 per hour. His fees will be in addition to the $2 million-plus that has already been spent in this endeavor.
As citizens of this state, we deserve fair elections, where every vote cast has equal weight. We deserve representatives who listen and act in the best interests of their constituents, not factions motivated by self interest. Redistricting reform legislation currently exists in the form of Senate Bill 13 and Assembly Bill 44. Both of these bills remove the task of creating legislative districts from partisan legislators and assigns this responsibility to the non-partisan Wisconsin Legislative Reference Bureau. This process is based on the "Iowa Model," which has been in place in that state since 1980. Because of the open and transparent nature of this model, it is supported by Iowa's citizens with a high degree of confidence.
It is of critical importance that we contact our state legislators and ask them to support these bills. Additionally, please contact Senate Majority Leader Scott Fitzgerald and Assembly Speaker Robin Vos. Ask them to do the right thing: Follow the court's directive to redraw the legislative districts and stop spending the taxpayer's money defending an unfair and corrupt system.
Candice Jenson is a resident of Sheboygan.
Originally published on April 21, 2017 in the Sheboygan Press – Part of the USA TODAY Network.