WISCONSIN Gerrymandered Legislative District Maps Lawsuit to be Considered by U.S. Supreme Court
Citizens Need to Keep Pressure On State Legislators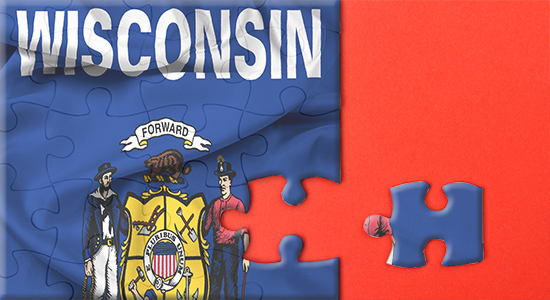 As expected, last Friday Wisconsin Attorney General Brad Schimel (R) appealed the November Federal three-judge Court panel ruling that the 2011 Republican gerrymander of Wisconsin's state legislative districts was unconstitutional. And as we have been detailing for the last month, Republican legislative leaders have, without your permission or public input, decided to utilize your tax dollars to defend the rigged, unconstitutional 2011 maps and that bill will run into the hundreds of thousands of dollars.
That, on top of the fact that Schimel and a cohort of Wisconsin Department of Justice lawyers are already defending the maps on your dime and that more than $2.1 million taxpayer dollars have already been spent defending the unfair, uncompetitive and now, unconstitutional 2011 redistricting process.
It may be some time before the Supreme Court of the United States actually accepts and decides to act on the Whitford case. But in the meantime, there are important actions that any Wisconsin citizen can and should take in order to block the use of taxpayer dollars for the rigged voter maps and advance genuine redistricting reform legislation that has strong support in the Legislature and bipartisan co-sponsorship.
For more on this go here, here, and here.
---
Last week, on February 22nd, an incredible event occurred in Madison.
There was an "Empty Chair" Town Hall Meeting with Wisconsin U.S. Senator Ron Johnson, who was a no-show. Nearly 500 Wisconsinites (479 was the "official" tally and thousands watched on live stream) gathered and asked important questions of Sen. Johnson about their concerns – respectfully and eloquently.
CC/WI Director Jay Heck had the privilege of addressing this powerful gathering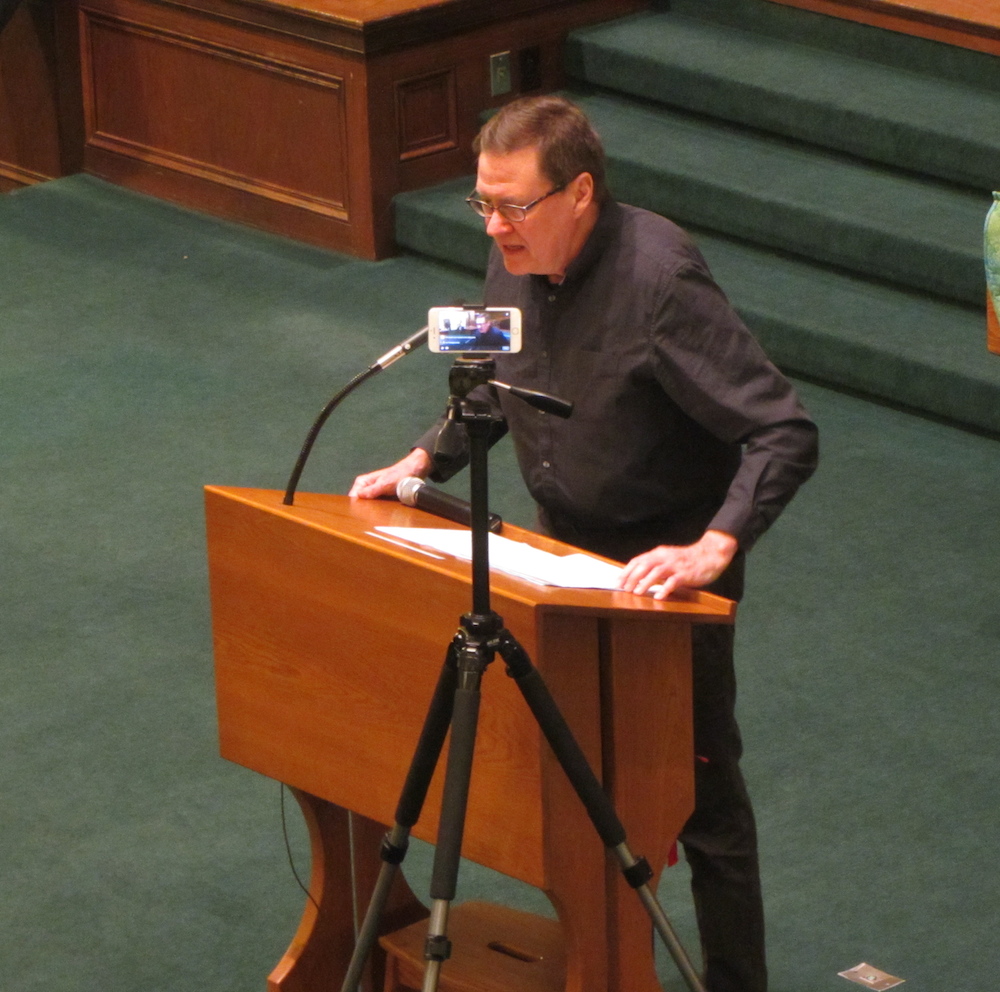 for a few minutes about the "Assault on Democracy in Wisconsin" and the need for ending hyper-partisan gerrymandering in Wisconsin (and the nation) and adopting a non-partisan redistricting process to draw voter maps modeled after our neighbor, Iowa.
It was an inspiring and exhilarating evening and it is happening all over America! It's organic, grass-roots, and is not underwritten by any special interest groups like the 2009 Tea Party "demonstrations," which were orchestrated by "Americans for Prosperity," a Koch Brothers-funded creation.
Go here to watch the entire town hall meeting. (Jay's remarks begin at 58:18)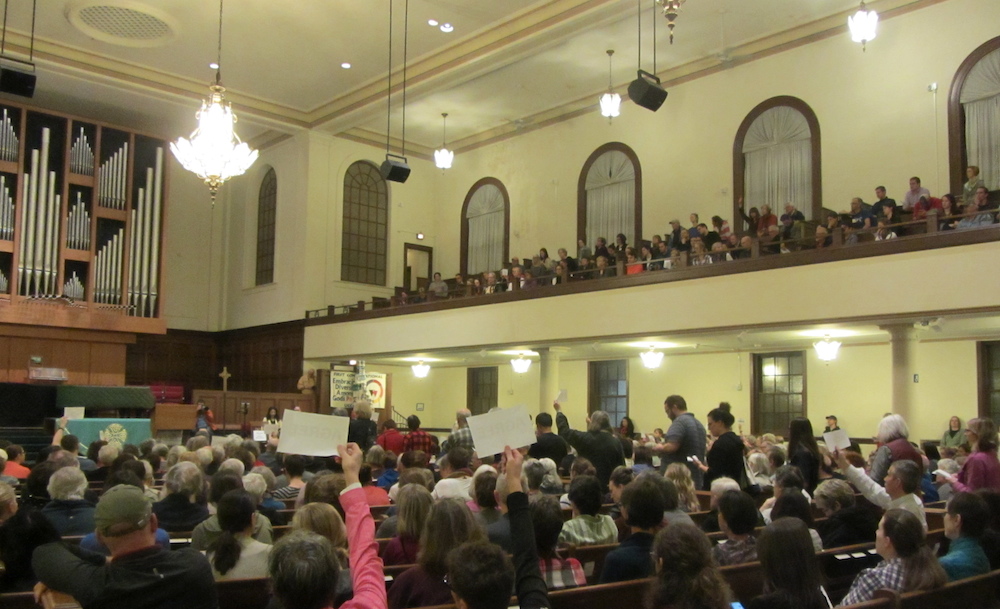 Thanks to the incredibly talented organizers: Stephanie Kurtz, Ann Jamison, Adam Wood and others who made this happen in a week!