The Colorado Voting Experience: A Model That Encourages Full Participation
11.6.2018
/ By Allegra Chapman and Amber McReynolds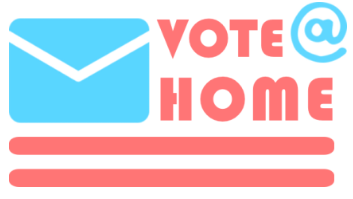 Introduction
Imagine the perfect voting experience. You drop by the polling place on the way to work or school; the line's moving quickly, so it doesn't take more than a few minutes to get to the check-in desk. Once there, your registration is rapidly verified and you're handed a ballot by a friendly face. No one hassles you, no one unfairly questions your eligibility. You step aside to a private booth, fill out the form and have it easily scanned. You get a receipt – and the cherished "I voted" sticker. The whole thing takes about five or 10 minutes. Upon leaving the site, you not only experience that frisson that reminds you that you're a part of something bigger – civic pride! – but also get out of there in time to drop off the kids at school and make it to work on time. In many ways, it's a day like any other: you go carry on with your duties as you otherwise would. In another, though, it's a special and unique experience; you participated in an act that for many were hard-fought and hard-won, that is a guaranteed right to you as a citizen, and that helps direct the course of the nation. You voted. And, because of that, you got to be one of the country's critical decision-makers.
It may not yet be the norm, but in Colorado, and in states with more in-person and at-home voting options, such elections model ensures an experience that benefits both voter and administrator alike. And boosts turnout.
1 This executive summary is a joint product of Common Cause and National Vote @ Home, written by Allegra Chapman and Amber McReynolds. The full report on the Colorado Model will be published after data from the 2018 election is available to complete the full report. We believe this summary can help inform coverage of the 2018 Midterm Election
State of Our Elections: What's Working, What's Not
Unfortunately, many don't have the above-described experience. And while enthusiasm for this 2018 midterm election has reached unprecedented heights – a fifth of registered voters, or around 37 million, cast ballots in the 2018 House of Representatives primary elections, representing a 56% increase over the 23.7 million who voted in the 2014 House primaries2 –turnout in the United States still pales in comparison with that of many other established democracies. Indeed, we're ranked 26th for turnout in a line-up of 32 "highly developed, democratic" nations.3
So what keeps citizens from participating? To be sure, a number of variables prevent Americans from regularly voting, including disinterest due to a perceived corrupt system, a feeling that one's vote "doesn't count" against special interests, and suppressive measures such as restrictive photo ID and registration laws. Education level, income, and other factors come into play, too. But when asked about their absence at the polls, registered voters additionally cite both a lack of time and access as reasons why they don't show up. For example, in 2016, registered voters listed the following time- and access-related reasons for not voting: "too busy or conflicting schedule" (14% of those polled); "illness or disability" (12%); "other" (11%); "out of town or away from home" (8%); "registration problems"(4%);"transportation problems"(3%);"inconvenient hours or polling places"(2%).4 All told, when including the "other" reasons, the majority of registered Americans claimed not to have voted in the last presidential election because of access or convenience issues. Not because they thought the system was corrupt. Of course, those who aren't registered – a population that includes an overrepresentation of low-income, minority, and younger citizens – must first overcome that obstacle and be brought into the system; and they cite additional reasons for not being involved. But states' efforts to both improve registration and make voting an easier and quicker process could result in much-improved turnout rates for the very reason that such changes address American's time and access concerns.
The authors of a recent report note that the "cost of voting" impacts turnout, with certain reforms correlating with (and perhaps causing) boosts more so than others. States that "receive the lowest COVI [cost of voting index] values generally allow voters to register on Election Day and do not have a strictly enforced photo identification law. On the other hand, states which receive higher values on the COVI commonly have registration deadlines closer to 30 days out and lack convenient early voting procedures." To effectively encourage civic participation, then, it behooves all states to adopt the same
2 Drew DeSilver, "Turnout in This Year's U.S. House Primaries Rose Sharply, Especially on the Democratic Side," Pew Research Center's FactTank, Oct. 3, 2018, available at http://www.pewresearch.org/fact- tank/2018/10/03/turnout-in-this-years-u-s-house-primaries-rose-sharply-especially-on-the-democratic- side/
3 Drew DeSilver, "U.S. Trails Most Developed Countries in Voter Turnout," Pew Research Center's FactTank, May 21, 2018, available at http://www.pewresearch.org/fact-tank/2018/05/21/u-s-voter-turnout-trails- most-developed-countries/
4 Id.
day registration, offer early voting, and eliminate strict photo ID requirements (particularly since there are more effective and fair ways to ensure elections security). Colorado, in addition to offering a more comprehensive package of reforms, does just that. As such, the low cost of voting in the state makes participation that much likelier.
An Elections Paradigm Exists: Colorado's Model
In 2013, just two federal election cycles ago, Colorado passed the country's most comprehensive elections reform package. Since then, it's adopted additional measures that further benefit voters. Here's what the state now offers:
§  Mailed ballots to all registered voters to enable vote-at-home, without requiring voters to make the request before each election;
§  Opportunity to submit completed ballots through the mail, at secure drop boxes, or to conveniently-located vote centers;
§  Availability of in-person voting at strategically-place vote centers (with minimums to be met by each county) during an early voting period leading up to Election Day;
§  Proactive address updates with the use of the National Change of Address (NCOA) database;
§  Same day registration at all vote centers and, more recently (in 2017), automatic voterregistration through motor vehicle offices;
§  Extension of voter registration deadlines;
§  Fair security measures in lieu of a strict photo ID law;
§  Use of paper ballots and implementation of risk-limiting audits to ensure the outcome of the electionproperly captures will of the voterExtensive Reform Passed in 2013In Colorado, a unique situation emerged when multiple groups came together to address policy reform. A broad coalition of election administrators, voting rights advocates, good government reform groups (including Common Cause), accessibility advocates, and others worked together to discuss the details of the reform and advance the bill through the process. When it comes to election administration, we must work on pro-voter reforms as opposed to policies that benefit one political ideology or another. Our goal must be to provide an election system and process that ensures equal opportunity to all voters, regardless of their political persuasion. The Colorado Voter Access and Modernized Elections Act of 2013 (COVAME) came about because multiple groups came together to create a system that benefited voters over all else.The Colorado Elections Package

Each piece of the package enhances the elections experience for voters in Colorado. Here's what Colorado offers its citizens:
a. Colorado's vote system ensures security without compromising fairness:
Hacks into 21 state registration systems leading up to the 2016 presidential election justifiably raised concerns about the security of our registration and voting systems. Colorado implements a number of measures to ensure that votes are counted as cast, and that elections results are accurate:
§  Colorado has updated voting machines in almost every county, requires each machine to be tested according to the Election Assistance Commission's Voluntary Voting System Guidelines, and mandates that all votes be cast on paper ballots, thereby providing a paper trail in the event of a glitch, hack, or recount;
§  By utilizing proactive address updates through the National Change of Address (NCOA) database, Colorado ensures that election officials have the most accurate address information for voters and ballots are delivered to the correct address which reduces the number of undeliverable ballots;
§  Signature verification from all ballots against on-file signatures is conducted by bipartisan teams of watchers, and if a signature can't be verified by the teams, then the individual is permitted ample opportunity to cure;
§  Logging into the state's voter registration system requires two-factor authentication, thereby preventing those who aren't authorized from entering the system;
§  Unlike states with strict photo ID measures, Colorado imposes a much less onerous identification requirement. The dearth of in-person voter fraud simply doesn't justify imposing an ID that roughly 11% of the population does not have. As such, Colorado elections officials accept, in addition to driver's licenses, various forms of ID5 including: student IDs, Medicaid cards, and documentary proof such as utility bills and bank statements. Those who don't have any of those forms, moreover, may vote a provisional ballot, and then provide ID up to eight days post-election.
§  As of 2017, Colorado was the first state to require mandatory risk-limiting post-election audits. A risk-limiting audit is a post-election audit that provides strong statistical evidence that the reported outcome is correct, and a high probability of discovering and correcting a wrong outcome. The "risk limit" is the largest chance that the audit yields strong evidence of a correct outcome when the reported outcome is, in fact, wrong. RLAs conclude in one of two ways. The audit either (a) stops when it finds strong evidence that the reported outcome is correct, or (b) fails to find strong evidence that the outcome is correct, and evolves into a full hand count of the ballots.6
§  Colorado's elections office, moreover, uses software to track  social media leading up to an election, with the aim of countering any false or misleading information if detected;5 See the Colorado Sec'y of State's office website at https://www.sos.state.co.us/pubs/elections/vote/acceptableFormsOfID.html
6 See Denver Risk-Limiting Audit Video: https://youtu.be/oKgSKh4utNo, https://www.eac.gov/colorados- implementation-of-risk-limiting-audits/
§ Additionally, as part of ERIC (ElectronicRegistrationInformationCenter), Colorado safely exchanges voter registration information within other participating states to keep its rolls updated without purging valid registrants who still live in-state.
b. Colorado's model provides voters with convenient options:
Thanks to a suite of registration and voting options, citizens in Colorado have greater access to the ballot box than most voters in other states:
§  ColoradoprovidesampleopportunitiesbeforeElectionDayforeligiblevoterstoregister through pre-registration for 16-year-olds, online voter registration, and automatic voter registration at motor vehicle offices, resulting in a registration rate of 90.057 of all eligible voters.
§  Colorado empowers voters to decide when and where they want to mark their ballots. Ballots are automatically mailed to active voters between 18-22 days before the election. Voters who register to vote within seven days of Election Day will receive their ballot in the mail. Voters have ample time to make their selections, giving them the opportunity to research issues and candidates, and may additionally vote wherever they choose.
§  Colorado provides convenient options to submit completed ballots, including: 24-hour drop-off boxes, vote centers (Denver County has a Mobile Vote Center as well), drive-through drop-off locations, or through USPS. Most voters choose to drop-off their voted ballot as opposed to mailing it back.
§  During a two-week period leading up to the day before the election, and on Election Day itself, eligible voters may both register and vote using Same Day Registration at any number of strategically-placed vote centers.
c. Colorado's model is good for voters and administrators alike:
The new elections package not only provides voters with additional convenience and options for obtaining and casting ballots but also eases administration for elections workers:
§ Thanks in large part to the implementation of same-day registration, Colorado drastically reduced its use of provisional ballots by 98%, from 39,361 in 2010 to a mere 981 in 2014, the first election following enactment of the comprehensive elections package;8
7 See Election Performance Index for 2016 https://elections.mit.edu/#state-CO
8 Pew Trusts, "Colorado Voting Reforms: Early Results," March 22, 2016, available at https://www.pewtrusts.org/en/research-and-analysis/issue-briefs/2016/03/colorado-voting-reforms- early-results
§  Colorado's vote-at-home option makes the entire process more convenient for voters: two-thirds of voters in 2014 chose to drop off their completed ballots in-person, and 80% dropped off their ballots within ten minutes9;
§  Voters in Colorado like the process: 95% of those who used mail-in ballots were satisfied with the service, as were 96% of those who voted in-person. 10 Happier voters is an indication both that the election has been administrated properly and that administrators, in turn, will most likely have a better experience, too.A Model with Enhanced Options Leads to Better EngagementEven before passing the Voter Access and Modernized Elections Act of 2013, Colorado consistently boasted turnout rates higher than that of most states. In the first election following the law's implementation, the state saw additional increases: a boost of three percentage points from 51.7% in the 2010 midterm election to 54.7% in 2014. Colorado benefited from another modest increase in the following presidential race:72.1%in2016,comparedwith71.1%in2012. To be sure, it slipped from the state with the third highest turnout in 2012 to the one with the fourth highest turnout in 2016, but the 2012 presidential election – given Obama's historic candidacy – was unique for several reasons, prompting voters throughout the states to show up for the very first time.Implementation of reform in Colorado is still relatively nascent, but there's good reason to believe that the elections package will continue to boost turnout and ease administration. As noted above, academics' ranking of the state as second in the nation for having the lowest cost-of-voting index poises it for improved turnout with each successive election, potentially placing it as first in the country or neck-at-neck with Oregon sometime soon. This is possible because, since the report's publication, Colorado has administratively adopted automatic voter registration, a reform that was already in place in Oregon at the time of the report's findings. Automatic voter registration, as we saw in Oregon during the 2016 election, resulted in the registration of approximately 250,000 new voters, with close to 100,000 of those showing up at the polls.The Colorado Model: It Can Work Across the States

To be sure, election administration is about continuous improvement and Colorado has a few elections matters it could still improve. For example, its allowance for some voters to return completed ballots electronically raises some security concerns but Colorado continues to look for opportunities to further enhance security. But states can and should begin implementing Colorado's in-person and at- home options to encourage widespread turnout and ease elections administration.

In its Voter's Choice Act, California instituted a pilot program, in which five counties are participating, that requires elections officials to mail ballots to all registered voters, who may then submit completed ones through the mail, at strategically-placed secure drop-boxes, or at vote centers during

9 Id. 10 Id.
an 11-day period leading up to the election. Following are some suggestions gleaned from these counties' implementation of the program during the 2018 primaries:
§  When it comes to identifying locations for vote centers, (1)choose places that most citizens are already familiar with such as libraries; (2) make sure that they're fully accessible (i.e. can accommodate wheelchairs and have on-site ramps; and (3) use pop-ups when necessary to "bring voting opportunities to people, rather than having [them come to you]."11
§  Allowcurbsidedrop-off or those using drop-boxes,andkeepthemopenfor24-hourperiods12;
§  To ensure vote centers serve citizens efficiently and with minimal confusion, plan the votercenter to optimally serve voters based on the volume that you expect. Larger jurisdictions with higher volume have different challenges than smaller to medium size counties. It's important to plan the vote center operation for maximum efficiency for the voters and the administrators alike.
§  As other states adopt these voter-centric models, additional best practices are sure to surface.
11 Kiyana Asemanfar, "Best Election Practices: Creating Voter-Centric Elections," Common Cause California, July 2018, pg 17, available at http://www.commoncause.org/california/wp- content/uploads/sites/29/2018/07/Best-Election-Practices-2018.pdf
12 Id. at 13, 14.