Background:
Both West Virginia's state legislature and congressional districts are drawn by the state legislature and are subject to gubernatorial veto. Notably, in 2010, the majority of the state house's 67 districts were multi-member districts, however, after a change in law in 2018, the 2020 state house was redistricted into 100 single-member districts.
Community of Interest Story
"Procedurally, they ticked the boxes. But then behind closed doors, they did what they wanted to do." – Ken Martis, West Virginia Fair Maps Committee
Advocates were disappointed by the excessive splitting of cities and counties, which divided communities with unique economic needs. For example, the county of Kanawha was split into three senate districts and the county of Putnam was split into two. This is particularly troubling in this area of the state, as efforts are being made to economically develop southern West Virginia. Since the closure of several coal mines in the area, many counties have cut resources for municipal services such as libraries, parks, volunteer fire departments, and trash removal. The decline of these services adds an increased burden in a state already facing a disproportionately high poverty rate; West Virginia's poverty rate is a staggering 16.8%, 5.4% higher than the national average.
Grades: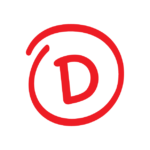 Overall State Grade: D
Disregard of criteria: It appeared that both legal and commonly accepted redistricting criteria were not considered in the drawing of the maps. For example, West Virginia's state constitution explicitly calls for county boundaries to be respected when redistricting, however, advocates noted that the state senate maps, in particular, did not appear to adhere to this requirement. Furthermore, advocates noted that other criteria were not respected, such as compactness and physical and other municipal boundaries.
Partisanship: Advocates felt that legislators drew lines to secure a partisan advantage rather than creating fair districts. Left-leaning populations such as Charleston/Putnam County were cracked, impacting voters' ability to have fair representation.
Lack of transparency: Advocates were surprised and disappointed that draft maps were not shared during public meetings. The public had no way of commenting on the maps before the legislature adopted them.
Lessons Learned:
Sufficient funding is ideal but is not a prerequisite for advocacy: Despite having very limited budgets, advocacy groups across the state like the West Virginia League of Women Voters' Fair Maps Committee rallied to engage volunteers in the redistricting process. The committee held events, shared resources, and encouraged West Virginians to participate in public hearings.
Flexible meeting options increased public participation: Even though the redistricting process was not ideal, procedurally, the state did have virtual meetings, recorded meetings, opportunities to provide feedback online, and meetings all over the state.
West Virginia needs nonpartisan redistricting: Community organizers stressed the importance of establishing an independent redistricting commission free from partisan influence.
The public needs technology and training to provide effective input: Advocates were disappointed that public meetings did not provide the technology for the public to adequately express their opinions about the maps. At public meetings, all feedback was given verbally, and no maps or mapping technology was provided to aid in members of the public's testimony. Further, organizers felt that the state could have invested more in public outreach and education; most of the public education efforts were led by nonprofit organizations.
Engage people where they gather: Local leaders noted that outreach efforts could have been expanded. Specifically, it was expressed that greater outreach could have been done with churches, which were emphasized as a common place where communities gather around the state.