Background:
South Dakota's state legislative lines are drawn by the legislature as a law subject to gubernatorial veto. The state has 35 multi-member legislative districts, with each including two state house members and one state senator. South Dakota only has one congressional district.
Community of Interest Story
Native Americans across the state worked to keep their communities, which were located on and off reservations, together in the final redistricting maps through public education and testimony-writing workshops. This work was an extension of previous efforts to boost census completion and increase voter turnout in Native communities. Jaylyn Suppah of the Tribal Democracy Project said, "We need to… be a vein of information and resources for things our communities are not part of, where the systems [were] not built for us and sometimes [were built] against us."
Ultimately, tribal leaders and advocates were dissatisfied with the lack of genuine outreach by the state, and by the final maps which separated Native communities that live on and off reservations but interact and are connected day-to-day. Nevertheless, advocates noted an increase in coalition knowledge around redistricting and an increase in redistricting advocacy across tribal communities in the state. This work will continue through efforts such as the Tribal Democracy Project – an effort that increases civic participation, for example, by way of voter registration and redistricting advocacy.
"One of our main strategies was to be present. To ensure that every time a sentence is given talking about tribes, sovereignty, and rights as a citizen of that state – that Native people were present. – OJ Semans Sr., Co-Executive Director, Four Directions OJ Semans Sr., Co-Executive Director of Four Directions, shared a few key wins for Native communities of interest in South Dakota. The Crow Creek and Lower Brule reservations were drawn into a single state legislative district to preserve reservation boundaries. This was a significant win, as state legislators have usually tried to break up reservation boundaries as much as they could. Additionally, in State Legislative District 32, which includes part of Rapid City, about 400 tribal members live in a housing community called Lakota Homes.
For years, the community has been divided between three different state legislative districts, but during this redistricting cycle, they were able to advocate and be drawn into one single district. Though they are not the majority, Native people are now between 30-40% of the voting age population of that state legislative district, creating opportunities for Native people to be a political force. Both of these wins speak to the power of Native organizing in the state.
Grades: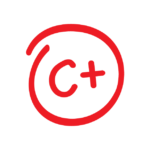 Overall State Grade: C+
Open (to an extent): The legislature held numerous hearings and allowed testimony from community members, but there was not sufficient local education about redistricting, and legislators did not spend time engaging publicly on the details of the redistricting process.
Responsive to requests: There was significant pressure on the legislature from the community, especially Native organizers, for more engagement with tribal leaders and to engage with Native communities in hearings on reservations. This pressure led to a more responsive legislature. One advocate from the Native American Rights Fund indicated that this might have been due to fear of being sued and the legacy of Boneshirt v. Hazeltine, a statewide lawsuit in which judges found the state discriminated against indigenous South Dakotans by not thoroughly involving them in the 2001 redistricting process.
Not proactive in engaging tribes: Although the legislature generally responded to requests from tribes, they were not proactive in actively seeking to hold hearings on reservations nor in engaging directly with tribal leaders and councils.
Lessons Learned:
Be in the room: One advocate interviewed stated that a main strategy was to be present and ensure that a Native person was in the room every time the redistricting committee was holding hearings or discussing tribal related issues to hold legislators accountable and remind them of the power and presence of tribes in their state.
Work with friendly legislators: Successful organizers worked with supportive legislators to find out what was going on behind the scenes, see proposed maps, and share those maps with coalition partners. Advocates stated that they drew heavily on the expertise of legislators and other informed and engaged allies due to the complexity of the redistricting process.
Work together with tribal leaders: Organizations were successful in working with tribal leaders and tribal councils throughout South Dakota, getting them to show up and testify about redistricting despite major barriers to access for under-resourced communities.
Funding for local organizations: Advocates spoke of the importance of local organizations leading the fight in redistricting, and the importance of funding going directly to local organizations. Local organizations and coalitions know their communities and the political landscape best and would benefit from receiving more funds directly from funders. More funding would allow them to better do the work of training people to testify, working with tribes, and bringing tribes together and to the table that are under-resourced and overworked.
Let local partners take the lead: Leaders also spoke to the importance of having redistricting campaign coordination led by local partners, with national organizations stepping in for support but not leading. Letting local organizations take the lead was crucial to organizing successes on the ground.
More education and census focus: Leaders spoke to the importance of public education and the need for more op-eds, articles, or ads on radio stations and other media outlets to educate people on why redistricting matters. Some advocates also spoke to the importance of focusing more on the census in Indian Country and connecting the census to redistricting. Multiple steps need to be taken to make sure Native people are not undercounted, including tribes taking over the census locally, hiring tribal members as census workers, or hiring tribal members as escorts to guide census workers around reservations. All of these strategies can help ensure more equitable redistricting in the future for indigenous South Dakotans.