Background:
North Carolina's congressional and state legislative maps are drawn by the state legislature and are not subject to veto by the governor. The congressional and state legislative maps originally passed in the 2021 cycle by the General Assembly were struck down by the North Carolina Supreme Court in 2022 as unconstitutional partisan gerrymanders and remedial plans were implemented for the 2022 election cycle.
State legislators appealed in Moore v. Harper to the U.S. Supreme Court on a fringe theory known as the "independent state legislature theory," arguing they could draw congressional districts with no state court oversight. The Court fully rejected the appeal in June 2023.60 However, due to a change in partisan composition of the North Carolina Supreme Court in the 2022 election, a conservative majority reversed its earlier decision rejecting partisan gerrymanders. This paved the way for new congressional and state legislative plans to be drawn by the General Assembly ahead of the 2024 election cycle.
Community of Interest Story
"Ten years ago, no one was paying attention, but now everyone has something to say." – Tyler Daye (Common Cause NC) paraphrasing a redistricting committee member
Multiple advocates spoke about the legislature's disregard for community testimony, and in some cases the misrepresentation of public comments to argue against the points they originally presented. In the Triad, an area between Greensboro, High Point, and Winston-Salem, there were numerous comments from community members asking the legislature to keep the area together in one district due to shared economic and political interests. Despite the community testimony, the legislature used the advocates' testimony against them, particularly, the testimony of Southern Coalition for Social Justice (SCSJ)'s CROWD Academy fellows. They ended up splitting the Triad into four districts with Greensboro itself split between three districts.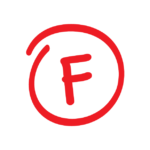 Overall State Grade: F
Lack of public access options: The redistricting process was largely inaccessible to the public. The state offered limited language access despite the state's diverse population. The commission offered to provide an interpreter if requested online in advance, which created an unnecessary hurdle for non-English speaking residents. All hearings were heard during business hours and information about hearings was not well-promoted. Further in the process, the LATFOR mapping process did not allow for public hearings and disregarded the hard work of community mapping. After the legislature announced the new congressional district maps, the APA VOICE Redistricting Task Force hosted an emergency rally to express the need for public input and the harmful silencing of community voices.
Lack of interest from the IRC: Although the state commission process mandated public hearings across the state, many advocates felt as though their testimony was disregarded. As one advocate explained: "The commission took substantial time with community members. Public hearings were long and they would ask detailed questions. But if these comments don't have an impact on final maps, it is an exercise in publicity only."
The IRC was poorly executed: As mentioned throughout this report, the IRC process did not meet the mission of creating a fair and equitable map-making process. Every organization interviewed for this report indicated that the IRC needs reform or a complete overhaul in the process before the 2030 redistricting cycle. If the current IRC process is maintained, it will be nearly impossible for organizations to mobilize communities to engage in this process.
Limited hearings: Advocates stated that there were significantly fewer hearings held this cycle than in the last cycle. There were only a handful of meetings after maps were made public, and hearings were held in areas of the state without regard to population centers. Although hearings in rural areas did allow more participation in rural counties, there were no hearings in some major urban centers, including in Guilford County, the third largest county in the state and home to Greensboro, which was split into three districts.
Poor accessibility: Hearings were often held in the middle of the day with no language access provided nor assistance for those who are hard of hearing. There was no effort to make hearings accessible to all areas of the state.
Disregard of public input: There was no indication that the public input and comments that were received were being incorporated into the map drawing process. In some cases, the public's testimony was used against them to justify gerrymandering.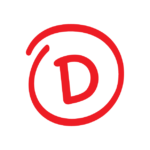 Average Local: D
Advocates indicated mixed but largely negative experiences of processes with local redistricting. In North Carolina, as in many other Southern states, there are often issues in counties where Boards of Commissioners are elected at large. In other areas, there are multi-member districts that pack Black voters or other voters of color. The prevalence of at-large redistricting systems in North Carolina harms minority representation at the local level.
Some local-level commissions had varying levels of success due to ultimate decision-making power being in the hands of the city council within their municipalities. Because local redistricting occurs at a smaller scale, some people did say that the process was easier to follow and to engage in than the state and congressional process. Organizations said they were often successful when they did catch representation issues, but they weren't able to monitor the entire state to address every problem
Lessons Learned:
Specific examples of local impact work in advocacy: Some organizations, like the Common Cause North Carolina and Southern Coalition for Social Justice (SCSJ), chose to focus on holding events in places split by redistricting in the past, such as Concord, North Carolina Central University, and North Carolina A&T. Being able to speak to the specific local impact of past gerrymandering and give tangible concrete local examples allowed advocates to better engage local communities.
Framing specific to Southerners is important: Southerners understandably have specific concerns and interests when it comes to redistricting, particularly due to a history of disenfranchisement and rigging of the political system that has created cynicism in the ability to make change in the system. Focusing messaging on access to resources, representation, and responsiveness of elected officials were helpful framing tools for discussions. Groups like SCSJ would meet with local communities to find issues specific to those towns and places and frame all trainings in relation to local issues. The South is not a monolith, and communities within each state have their own concerns. By being able to approach people where they are, organizations were better able to mobilize people.
Include more hyperlocal messaging and organizing: Every hearing was packed because of grassroots and hyper-local organizing. Messaging that works in one community may not work in another. It is necessary to understand the diversity of experiences within the state and to not apply a one-size-fits-all approach.
Redistricting is a movement-building opportunity: Tens of thousands of people turned out to get involved in the redistricting process, and more organizations were involved than ever before. Organizing around redistricting is an opportunity to bring more people into the movement and build relationships between organizations.
Earlier coalition building is needed: Advocates spoke of the difficulty in establishing and building momentum as a coalition. Although everyone spoke highly of the strength of the civic engagement coalition in North Carolina, many wished that coalition building and education on redistricting had begun earlier, as it took time to build expertise and make sure everyone knew the stakes in order to make decisions effectively as a group.
More GIS and mapping trainings in future cycles: One advocate noted that drawing your own map is an empowering experience, especially for Black and brown elders. By providing people with access to tools and information, you can show people that what they are doing in the legislature is something you can also do. The issue is access, and training people to draw their own maps can help level the playing field. Tools like Dave's Redistricting App, Representable, and District were invaluable for many advocates during the redistricting cycle in allowing people to draw their own maps.