Background:
Montana uses a five-member redistricting commission to draw congressional and state legislative districts. Although the Montana Districting and Apportionment Commission (MDAC) seeks recommendations from the legislature, the final plans are approved by a majority of the commission. The majority and minority leaders of the Montana State Legislature each appoint one member. Those four appointees appoint the fifth member, who serves as the chair. According to the Montana Constitution, commissioners may not be public officials. When the four appointees cannot agree on the fifth member, the Montana Supreme Court appoints the chair. Historically and with the 2020 commission, all the chairs have been appointed by the Supreme Court.
Community of Interest Story
The MDAC successfully resisted efforts to dilute Native American representation. Unfortunately, infighting about partisan outcomes had a prominent role in the debate over maps. Although legislators have no formal say in the approval of new districts, legislative leadership's direct appointment of MDAC commissioners means that appointees could share legislators' views and goals. In this cycle, Native Montanans faced vocal hostility from some legislators. For example, state Representative Brad Tschida said that it wasn't "fair" that Native Americans are "overrepresented" in the Montana Legislature. MDAC commissioner Kendra Miller argued that Tschida's incorrect claim was based on counting only people who state that they are exclusively Native American while excluding mixed-race Montanans. State Representative Ed Butcher stated that most legislators from reservations have "room-temperature IQs" and that "the reservation doesn't necessarily always send their best and brightest."
Native-led organizations and tribal leaders worked actively to fight the attempted dilution of Native voting power. The organization Red Medicine spoke out against proposals that would have divided the Fort Peck and Fort Belknap reservations and that would have made it more difficult for Crow and Northern Cheyenne reservations to elect their preferred candidate. Western Native Voice also vocally supported maps that maximized Native political power. In a public hearing on a reservation at Salish Kootenai College in Pablo, the Confederated Salish and Kootenai Tribes spoke in favor of preserving Voting Rights Act state legislative districts that are majority-Native.
These various efforts ultimately paid off. The chair of the MDAC sided with the two Democratic commissioners to approve state legislative maps that ensured more effective representation for Montana's Native residents. In doing so, the chair broke a stalemate that threatened the ability of the commission to complete its work on time.
Grades: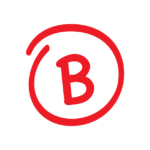 Overall State Grade: B
Lessons Learned:
Community input made a difference: The high degree of public participation regarding the state House redistricting resulted in maps containing the first majority Latinx voter district (on the northern side of Kansas City), more majority Black voter districts, and more competitive districts overall.
More accessible hearings and time for public input must be required: With so few hearings scheduled, people should have been allowed to join the public input meetings through virtual options. For everyday people, including those with work obligations or disabilities, the distances were an insurmountable obstacle to providing input. Additionally, the draft maps needed to be more publicized, with more time for members of the public to examine and give comments on the maps.
The commission should start with a map drawn by non-partisan experts: The commissioners would have been aided in their deliberations by having initial draft maps that they could have adjusted based on public input. The initial maps could be drawn by demographers or mappers that are nonpartisan state or university employees.
Nonprofit funding should be raised earlier and support POC-led organizations to be part of redistricting strategies: There are growing Latinx, Asian, and Pacific Islander communities in Missouri. If there are groups that are given grants to pull together redistricting community mapping conversations, the coalition needs to be inclusive and to build trusting relationships within diverse communities. Preferably, funding should go directly to communities of color who are more likely to be disenfranchised during the redistricting process rather than white-led organizations.