Background:
For the first time in the state's history, an independent citizens redistricting commission drew Michigan's congressional and state legislative maps. State law required the commission to conduct all of its discussions concerning redistricting in public hearings conducted around the state. Quentin Turner of Common Cause Michigan stated that statewide coalition partners "were successful in engaging the public and developing strong relationships with the commission." He added that they generated "high turnout during the pandemic hearings and were able to advocate for additional community hearing dates, especially in communities of color like Detroit."
Grades: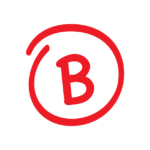 Overall State Grade: B
Unprecedented transparency: A statewide coalition led by Voters Not Politicians passed a ballot initiative in 2018 creating the Michigan Independent Citizens Redistricting Commission (MICRC). As a result, a process that had been plagued in previous cycles by secrecy and backroom deals was conducted in the open by decision makers who did not have a personal stake in the outcome.
Extensive public participation: The MICRC held over 120 public hearings and received almost 30,000 public comments in person or electronically.41 Alyson Grigsby of Voters Not Politicians described how the organization "worked deeply with 12 community organizations in our state and helped them define their own communities of interest." They added that, although "opinions regarding the maps were mixed among the communities, with some organizations seeing their communities accurately represented, and others wishing their communities were kept in the same district," they believed that "Michigan's district maps were heavily influenced by us empowering local organizations and citizens to submit maps and testimonies to the redistricting commission." LGBT Detroit and Southwest Detroit Environmental Vision were just two examples of organizations representing communities of interest that contributed significant input by submitting maps and providing testimony to the MICRC through online portals.
Improved partisan fairness: Before the MICRC's creation and when politicians drew districts during the 2010 cycle, Michigan Republicans intentionally skewed maps to maximize the number of congressional and state legislative districts their party would win. Before the U.S. Supreme Court's decision in Rucho v. Common Cause prohibiting federal courts from hearing partisan gerrymandering challenges, a federal district court in Michigan struck down maps from the 2010 cycle as illegal partisan gerrymanders. Although federal courts could not hear such challenges this cycle due to the Rucho decision, challenges in state court were an option due to Michigan's state constitutional prohibition against drawing districts to benefit a party or candidate. However, no such challenges emerged and none of our interviewees or survey respondents believed there was any evidence that maps either intentionally or unintentionally provided a significant advantage to one party or another.
Mixed legacy on Voting Rights Act compliance: An attempt to undo racial discrimination that plagued the last redistricting cycle might have had the unintentional effect of diminishing Black voting power. During the 2010 cycle, Republican legislators packed as many of Detroit's Black residents into as few districts as possible to limit their influence over surrounding districts. This appears to have led the MICRC to focus significant attention in the 2020 cycle on unpacking these districts. As Branden Snyder of Detroit Action describes, the MICRC "created 'competitive' maps that unpacked Black districts, but depowered Black voters by creating Detroit districts that were joined with the suburbs that were 40% or less Black." This appears to have been based on advice from the MICRC's counsel to arbitrarily limit the percentage of Black voters in any one district. This is currently being challenged in federal court as a violation of the Voting Rights Act. Professor Jon Eguia of Michigan State University conducted an experiment to determine how many districts Black Michiganders could elect their candidates of choice in 100,000 computer-generated Michigan Senate and Michigan House maps. He found that the MICRC's failure to create even one majority- Black Michigan Senate district and very few with a sufficient number of Black voters to allow the community to elect its candidate of choice was a significant statistical outlier compared to the computer-generated maps. Fortunately, he found that the Michigan House map fared much better on this metric.
Lessons Learned:
Voting Rights Act compliance training should be improved: The MICRC's extensive focus on unpacking majority-Black districts from the last cycle likely damaged the ability of Black Michiganders to elect their candidates of choice and left maps vulnerable to a legal challenge. Future commissions should be instructed on the proper interpretation of the Gingles requirements to draw districts in which sufficiently concentrated communities of Black voters can elect their candidates of choice.
Commissioners need help sorting through public input: The nearly 30,000 pieces of public comment and testimony were invaluable to the mapmaking process. However, such a large volume of materials can be a challenge to assess effectively. Providing a system or technological tool to maximize the number of public comments commissioners can meaningfully consider will be essential to fully taking advantage of this gold standard redistricting reform.