Background:
In Indiana, the General Assembly draws congressional and state legislative districts as regular legislation, subject to a gubernatorial veto. The process for drawing congressional districts includes a backup provision to convene a politician commission in the event of a deadlock, but that provision was unnecessary this cycle.
Indiana's redistricting reform coalition, All IN For Democracy, created the Indiana Citizens Redistricting Commission (ICRC). The ICRC was a model commission designed to demonstrate how a transparent and nonpartisan redistricting process should operate. The ICRC included an equal number of Democrats, Republicans, and independent voters. The commission's strong conflict-of-interest restrictions prohibited political insiders and their close relatives from serving. Commissioners consulted the public to establish nonpartisan criteria for drawing districts that prioritized the needs of Indiana's communities. The ICRC then led a public mapping contest and selected a winner based on those criteria to propose to the General Assembly. Although the redistricting process run by the General Assembly was secretive and partisan, this organizing engaged the public in the mapmaking process and prevented some communities from being split.
Grades: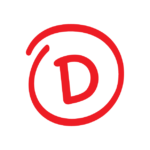 Overall State Grade: D
A clear partisan gerrymander: With overwhelming Republican majorities in both houses of the Indiana General Assembly and a Republican governor, fair maps advocates faced an uphill struggle to make their voices heard. The legislature ultimately drew and passed maps that focused primarily on maximizing the number of districts that Republicans would win.
Playing an active role in the process: Despite a partisan process, fair maps advocates were active participants in redistricting hearings and were a much greater and more vocal presence than before thanks to the ICRC and other organizing. Julia Vaughn of Common Cause Indiana stated that "even legislators had to admit that the level of public discourse this time was far greater than it had been in previous cycles." She added that "we furthered our cause within the legislature for reforming the process and helped a lot of individual communities around the state get better representation." Phillip Goodchild of the Indiana Friends Committee on Legislation stated that advocates were successful "in raising public consciousness about the importance of redistricting and educated many in our community and beyond in the importance of participating." He added that they "got more individuals involved in lobbying efforts and redistricting coalition events," which he believes laid important groundwork for the next cycle.
Legislators made it difficult to participate: Legislators erected structural barriers that made it more difficult for the public to tell the story of their communities. Ranjan Rohatgi, an ICRC commissioner, noted that legislators only held "a single public meeting in the middle of the day on a weekday to take public comment on their proposed house map." Although pre-mapping feedback is important, allowing the public to provide comments about a draft map can often be more productive because critiques can be detailed and specific. Another ICRC commissioner, Chip Taylor, added that legislators "had a small number of public hearings at times that are difficult for many people to attend" and that people "could watch, but not participate online."
Advocates scored some important wins: Despite the challenge of one-party control of redistricting, activating community members to get involved played an important role in several victories at the local level. For example, the 2011 drawn maps divided the Cambridge Square Apartments in Fort Wayne into four Indiana House districts and the small town of Greencastle was divided between two Indiana Senate districts. In both cases, advocates pointed to the maps the ICRC selected in the mapping contest and submitted them to legislators to demonstrate how these communities could be kept together. The 2021 maps passed by the General Assembly addressed both communities' concerns.
Lessons Learned
As in many states where legislators control redistricting, the process in Indiana was plagued by secrecy and indifference to public input. Indiana's lack of a ballot initiative process makes sweeping change challenging in the immediate future. However, there are some steps to start or continue toward reform.
Create a culture of support for citizen-led redistricting at the local level: All IN for Democracy played a key role in creating a citizen-led redistricting process in the city of Bloomington for its city council districts and a model commission for Marion County. These efforts could have an even greater impact in the less partisan arena of local government.
Fix discrete problems with the legislature-led process: Pushing legislators to make participation and public input more convenient is an impactful reform that is achievable in the next redistricting cycle. This could include improvements in transparency and public participation. Reforms should require hearings after a draft map has been drawn, meetings to be held at hours that allow the public to participate in providing feedback, and virtual attendance options.