Background:
Redistricting in Colorado is conducted by two independent redistricting commissions, one formed to draw congressional lines and the other to draw state legislative lines. The composition of the commissions is determined through a combination of random selection of qualified applicants, selection by legislative leaders, and a panel of retired judges. Proposed redistricting plans must be approved by the state supreme court, and both congressional and legislative plans were approved in November 2021.
Community of Interest Story
Community groups submitted maps to the commissions to push for majority-BIPOC districts, with a particular focus on the congressional map. Although almost a quarter of the population is Latinx, the congressional commission did not draw even one of the eight congressional districts as majority-Latinx, however advocates noted that there was an opportunity district created in this current map.
Grades: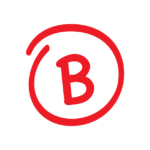 Overall State Grade: B
Reliance on estimated data: Due to constitutional deadlines and requirements, early map-drawing processes had to be done using estimated data before the delayed census data was available. Therefore, much of the public input that was provided to the commissions was based on the preliminary maps drawn using estimates instead of the final census data.
Hearings after Census data released: With much of the public input provided for preliminary maps using estimates instead of the decennial census data, the commissions should have done more hearings for draft maps based on actual census data. However, the commissions significantly pared down the commitments they had originally made to receive public input on the maps drawn using decennial census data, resulting in abbreviated hearings with limited opportunity for public comment.
Majority-minority district: Advocates proposed community-drawn maps that would have provided for a majority-Latinx congressional district, but the only district that took communities of color into consideration was an opportunity district. Advocates and organizations argued that the commission could have drawn a Latinx-majority district.
Lessons Learned:
Independent redistricting commissions work: This cycle marked the first time independent redistricting commissions were used to draw congressional and state legislative lines in Colorado, and advocates found that, although imperfect, the use of an independent process was a step in the right direction. Additionally, the commissions did more to ask for community input than in prior cycles.
 Communities of interest feedback: The independent commissions received a lot more public input on communities of interest and collected a lot of COI information. More than 5,000 public comments and 170 proposed maps were submitted.20 The nonprofit and coalitional infrastructure in the state encouraged and trained community members on giving COI comments to the commissions.
Stronger community engagement: Advocates found that the state did not have sufficient funding for community outreach, and the public education infrastructure left a void which nonprofit organizations needed to fill. The state's public education on the redistricting and commissions process needs to be amplified in future cycles.
Commission selection process: Although there was robust participation by advocates and communities once the commissions were seated and drawing maps, some advocates suggested that there is a need to monitor the commissioner selection process itself more to ensure that those selected are truly citizen commissioners focused on drawing fair maps. This includes encouraging more people to apply in order to have a larger pool to select commissioners from.
Focus on drawing districts that protect communities of color: A notable takeaway from the Colorado commissions process this cycle was that it was possible to draw districts to better provide Latinx voters with the opportunity to elect candidates of their choice, but that the commission (particularly the congressional redistricting commission) chose to prioritize creating competitive districts over protecting minority communities.