Background:
In Arkansas, the state legislature draws and passes congressional maps as regular legislation. A constitutionally mandated three-member Board of Apportionment, consisting of the Governor, Secretary of State, and Attorney General, draws state legislative maps. There were multiple lawsuits filed challenging the 2020 maps, including Suttlar v. Thurston, Simpson v. Thurston, Christian Ministerial Alliance v. Thurston, and The Arkansas State Conference NAACP v. The Arkansas Board of Apportionment. Suttlar v. Thurston and Simpson v. Thurston were both dismissed, but the other two cases are still pending as of July 7, 2023.
Christian Ministerial Alliance v. Thurston alleges the new congressional maps intentionally dilutes Black voting power through cracking Black voters living in Pulaski County. The Arkansas State Conference NAACP v. The Arkansas Board of Apportionment challenges state maps as racially discriminatory under Section 2 of the Voting Rights Act and was dismissed by a federal judge, but an appeal is pending before the U.S. Court of Appeals for the Eighth Circuit.
"There were thousands of public comments and only a couple dozen maps, and if you look at the maps and public comments and compare them to the final maps you can tell the Board of Apportionment and Legislature put their middle finger up to the comments and said 'This is how we feel about the community and [our] job.'" – Kwami Abdul-Bey, founder of Arkansas Fair & Equitable Mapping Awareness, Planning & Action Team and founder of the Arkansas Election Defense Ad-Hoc Task Force
Grades: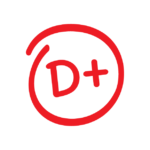 Overall State Grade: D+
Advocates in Arkansas spoke to the lack of input considered by the Board of Apportionment (BoA) and the state legislature. Though thousands submitted public comments, the BoA issued draft maps without ever acknowledging any community of interest (COI) input they had received. They held hearings before draft maps were released but were not transparent about what was heard in those hearings. They also never issued a report on their findings and how it impacted their decisions. The BoA also never responded to comments after they issued draft maps to explain their thinking, according to advocates.
Structural issues: In Arkansas, the redistricting process for state legislative maps is controlled by the Board of Apportionment, a board made up of the Governor, Attorney General, and Secretary of State. This year the entire board was controlled by one party (Republican), and advocates argued this process is ripe for politicization and gerrymandering. Local maps are approved by the respective county election commission which is made up of three members, two Republicans and one Democrat.
Limited public hearings: Public hearings were held only before maps were submitted, with no chance for the public to comment on maps after they had been drafted. One advocate stated, "Hearings were scripted and performative. They were designed to tell you what they were gonna do. If you watch videos, [the Board of Apportionment and legislators] were not prepared to answer any questions… Specific things that people said that would've made maps so much better—90% of those comments were ignored." Only one hearing was held in the majority-Black Delta, and the BoA should have held more hearings in rural areas of the state.
Disregard of public input: The public was largely shut out of the process, with the BoA not acknowledging what comments it was taking into account in their decision-making except in rare cases involving powerful local political interests.
Lack of transparency: The BoA issued draft maps and gave a 30-day comment period but held no hearings during that time to explain the draft maps. Final maps were issued on the final day of the comment period. The legislators met on the 30th day, ignored everyone's comments, and passed the maps that they wanted. This process shut the public out.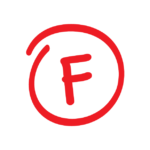 Local Grade: F
Interviewees cited multiple issues with local map drawing including maps appearing out of nowhere, and Black and Latinx city council members throughout the state being shut out of local processes. 
Lessons Learned:
Education and engagement: The advocacy community successfully mobilized their communities and got the general public far more engaged in redistricting and public representation than ever before.
Base for future commission reform: Although a ballot amendment initiative failed this year, advocacy work for the amendment laid the foundation for potentially passing independent redistricting commission reform in the future. It also exposed the challenges that stemmed from this attempt.
Begin the process sooner and invest more resources: Advocates noted that there is a need to start sooner and allocate more resources to this effort to ensure success in future redistricting cycles. Polling and focus group work could help find messages that resonate with people and cut through partisanship.
Depoliticize the process: The Board of Apportionment was created by Democrats originally to have complete control of the process; when they were voted out, Republicans used the same process to flip the script. The redistricting process cannot be so partisan and must be depoliticized.
Future coalition building: A lot of conservative rural areas were left behind by these maps, as were Black and Brown communities. Advocates noted that there is room to build unlikely alliances between rural conservative and urban communities of color, but in order to build working, authentic relationships, more resources must be devoted to this effort.