Common Cause/New York Releases Muckraking Monday on Senator Mike Ranzenhofer
Media Contact

Susan Lerner
Analysis of LLC Giving Reflects Influence of NYC Real Estate Interests
NEW YORK, NY — Today Common Cause/New York kicked off the first in its Muckraking Mondays series to shine a light on money in local politics. The series will be periodic, not weekly.
The first briefing focuses on contributions to Senator Mike Ranzenhofer via the LLC loophole from 2005-2015.
The LLC loophole was a central issue in the corruption cases against Dean Skelos and Sheldon Silver who both accepted hundreds of thousands of dollars from New York City based Glenwood Management, in return for preferential treatment. New York State law treats LLCs as individuals, as opposed to corporations, subject to the much higher contribution limit. As a result wealthy interests use it to circumvent the campaign finance laws to influence lawmakers and seek favorable policies.
Senator Razenhofer is the Chair of the Corporations Committee, which has failed to advance a bill (S.60) to close the loophole. He told WGRZ Channel 2 that he refuses to let the bill out of committee for a vote.
Instead he has profited handily from wealthy real estate interests, collecting $94,500 from 11 LLCs associated with Glenwood Management alone. Leonard Litwin himself, Glenwood's owner, personally kicked in $6,500 through a direct contribution.
In total, the Senator has received $225,937 in LLC money, 62% of which comes from the real estate industry.
"A crime-wave of corruption has engulfed Albany yet Senator Ranzenhofer is content to continue serving himself instead of his constituents. It is jaw-dropping that he refuses to act in the face of such overwhelming public demand for reform," said Susan Lerner, Executive Director of Common Cause/New York.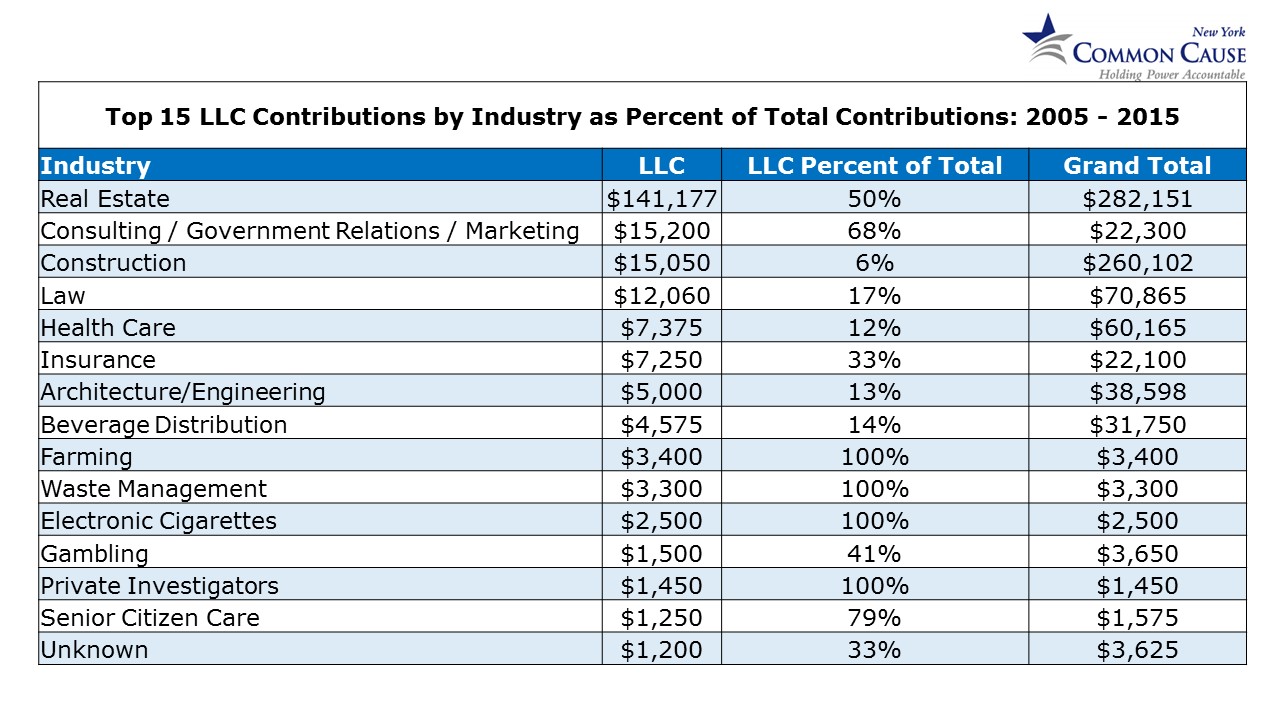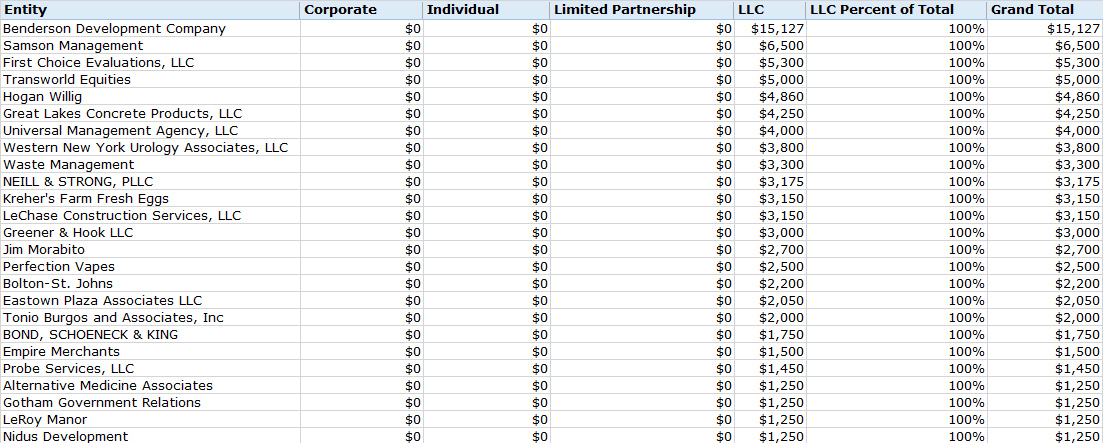 Background
In January, Common Cause/New York, NYPIRG, and Citizens Union introduced the "Clean Conscience Pledge" calling for all 213 lawmakers, and the Governor, to sign on. The pledge includes three reforms:
1. Close the LLC loophole
2. Ban or limit outside income
3. Transparency in discretionary funds
So far 26 lawmakers have committed to clean up Albany, but Senator Razenhofer has declined.