Democracy Reformers Rally Across U.S. to Mark Birthday of Gerrymandering's Namesake
Citizens demanding fair representation and transparency in the drawing of legislative districts rallied across the country this week to commemorate the 271st birthday of Elbridge Gerry, the father of "gerrymandering." A signer of the Declaration of Independence, Gerry was the vice president of the United States and governor of Massachusetts but is best remembered now for signing into law a Massachusetts Senate redistricting plan that contorted boundary lines to give Republicans a huge edge on their Federalist rivals
Common Cause state organizations organized rallies in Maryland and Indiana along with a birthday "party" in California on Thursday and are leading a social media push in North Carolina today.
"Americans are tired of the conflict of interest in which legislators manipulate elections by drawing their own districts or congressional boundaries for political advantage," said Dan Vicuna, national redistricting coordinator for Common Cause. "Giving politicians the power to choose their own voters instead of putting the will of the people first is like letting the foxes guard the henhouse.
Events include:
Maryland: Lt. Gov. Boyd Rutherford joined Common Cause Maryland for its third annual Gerry birthday rally, part of the Tame the Gerrymander coalition, near the Maryland State House. Coalition members gave instructions for serving their gerrymander cake: "Cut into irregular slices. Serves 8 million voters poorly." Contact Jennifer Bevan-Dangel for more information.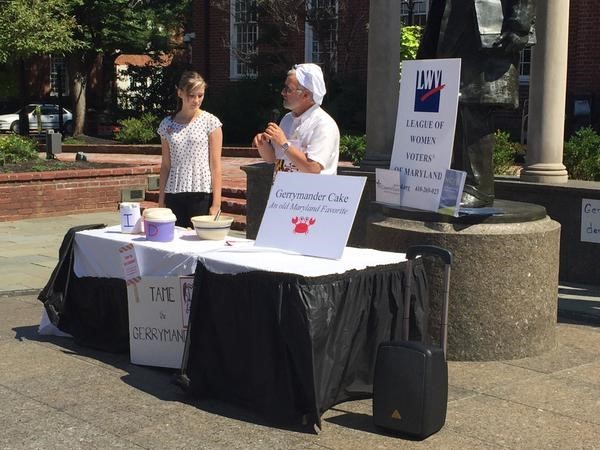 Indiana: Common Cause Indiana is a leader in the Indiana Coalition for Independent Redistricting, which led a Gerry birthday rally at the State House in Indianapolis. The event featured Tom Sugar, who served as chief of staff to former Sen. Evan Bayh and is a member of a study commission created to examine and recommend options for redistricting reform in the state. Former Fort Wayne Mayor Paul Helmke, who teaches at Indiana University, spoke about the need to remove politics from the redistricting process. Contact Julia Vaughn for more information.
North Carolina: The North Carolina Coalition for Lobbying and Government Reform, which includes Common Cause North Carolina, is making an aggressive online push to highlight the issue of gerrymandering. They even resurrected Elbridge Gerry on Twitter and on the op-ed pages of the Raleigh News & Observer. Contact Jane Pinsky for more information.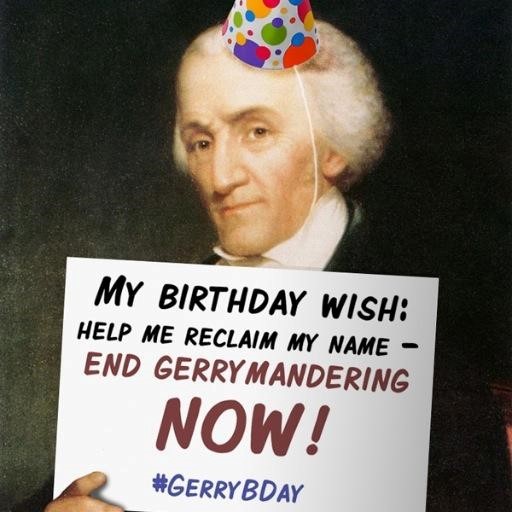 California: Amateur Uncle Sam and Supreme Court Justice Ruth Bader Ginsburg impersonators made an appearance at the California Common Cause offices yesterday to "eat the gerrymander." Contact Kathay Feng for more information.