4 Times Massachusetts Public Records Law Failed
4 Times Massachusetts Public Records Law Failed
Last week, we took a look at how the outdated public records law in Massachusetts buries citizen access to government like the snow is burying Boston these days.
To further illustrate the point, here are four times the current Massachusetts public records law has failed:
Help us and ACT NOW: Tell your legislator to increase your access to government!
1) Right now, no one in a government agency is required to be responsible for answering public records requests, which causes a bureaucratic runaround that often delays timely access to information.
We need reform that mandates designation of a "records access officer" to streamline the process.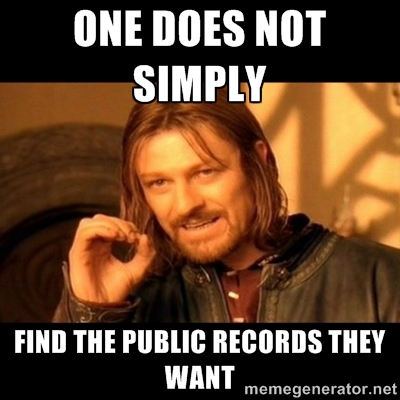 The Globe reports that it took Boston City Hall more than two months to reply to a request about basic payroll information, violating the ten day response limit required by law. Mayor Walsh promises to fix this issue in his administration, but it's not just Boston where it's a problem.
2) Fees and costs for access to public records in Massachusetts are often so high that they are prohibitively expensive and make it impossible for average citizens to seek information.
We need to be charging only nominal costs that don't discourage people from making requests.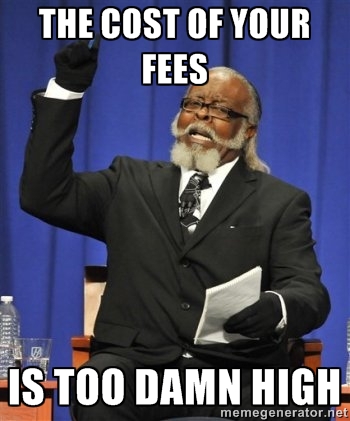 When Barry Rafkind, the volunteer editor of a Somerville news blog, sent a detailed request to his city officials for information about parking tickets and the city's responses to citizen complaints, they said those records would cost him more than $200,000—way more than necessary!
3) Agencies frequently provide records in paper or other non-searchable form, even when digital records which are cheaper and more useful already exist.
Putting records online would pre-empt formal requests, provide constant digital access, speed up the process of getting information, and reduce the need for staff time and copying fees.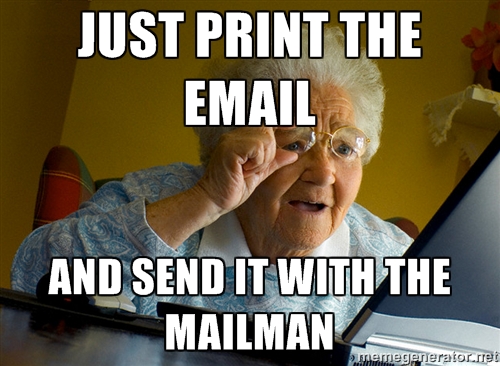 In 2014, the Springfield Police Department demanded that the American Civil Liberties Union pay nearly $18,000 for computer printouts of emails regarding a specific police program.
4) Massachusetts public records law has no "teeth" and is flouted by officials due to a lack of penalties for non-compliance.
We can promote enforcement of the law by allowing courts to award attorney's fees when agencies are sued for blocking access. Massachusetts is one of only 4 states that doesn't allow this right now.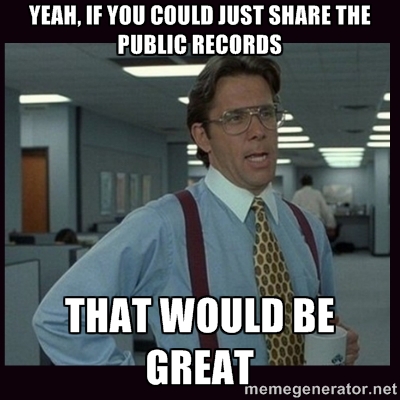 See how the Lynn police department handled a Bay State Examiner public records request when the reporter tried to push for timely access in accordance with the letter of the law.
Common Cause is working hard to achieve these reforms with its coalition partners, the American Civil Liberties Union of Massachusetts, the Massachusetts Newspaper Publishers Association, and the New England First Amendment Coalition through bills HD 1190, SD 1235, and SD 1088, which are sponsored by Rep. Kocot, Sen. Lewis, and Sen. Eldridge respectively.