Ohio Constitutional Modernization Commission to Debate Congressional Gerrymandering
02.3.2016
/ By Catherine Turcer, Common Cause Ohio Policy Analyst
Ohio Constitutional Modernization Commission to Debate Congressional Gerrymandering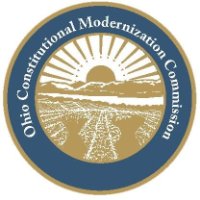 A committee of Ohio's Constitutional Modernization Commission will vote tomorrow on whether to recommend that the General Assembly pass reforms to stop the gerrymandering of the state's congressional districts. Ohioans passed Issue 1, which implemented partisan balance in the drawing of General Assembly districts, with an overwhelming 71 percent of the vote last November. The Legislative Branch and Executive Branch Committee will vote in a hearing beginning at 10:00 am ET on Thursday, February 4 on whether to recommend empowering the redistricting commission Issue 1 created to draw congressional districts.
The new redistricting commission Issue 1 created:
Is forbidden from drawing districts primarily to favor or disfavor a political party;
Gives the minority party at that at least two spots on the seven-person commission;
Requires that districts reflect the statewide vote; and
Limits the amount of time an approved map will be in effect if it is approved without at least two minority party votes.
Former Governor Bob Taft, a member of the committee, has expressed his support for the proposal. Governor John Kasich and former Governor and U.S. Senator George Voinovich also recently announced their support for ending the manipulation of congressional districts for political advantage.
The Constitutional Modernization Commission's reports and recommendations are available here.