Iowa's redistricting model deserves bipartisan support
05.9.2016
/ By David O. Martin, Common Cause Wisconsin Board Member
Iowa's redistricting model deserves bipartisan support
Not so long ago, our state was heralded as a national model for clean, accountable and open government. Other states sought to emulate Wisconsin's system of government.
We cannot say this today.
Perhaps the most notable reason is the unwillingness of our legislators to pass or even discuss nonpartisan redistricting of Wisconsin's congressional and state legislative districts.
My fellow Republicans now have an opportunity to join like-minded Democrats in support of this method of redistricting following the 2020 census. Wisconsin should emulate Iowa's 36-year-old redistricting law.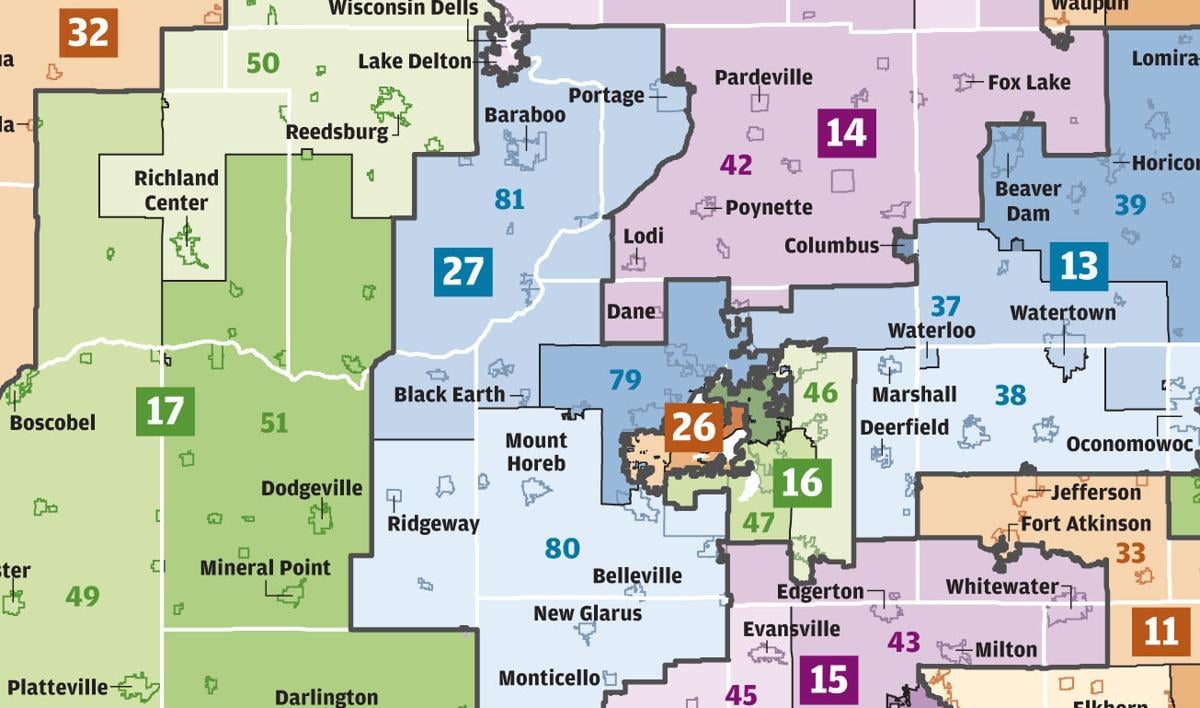 Iowa does redistricting right. Since changing its system in 1981, Iowa has entrusted its nonpartisan Legislative Services Bureau to draw its congressional and legislative voting districts. The Iowa bureau draws new district boundaries after each major census without regard to partisan political advantage.
If maps drawn by the bureau fail to pass both houses of the Iowa Legislature two times without amendments, Iowa lawmakers may then debate and amend the legislation as is done for any other proposals. So the Legislature could conceivably ignore the maps drawn by the Iowa bureau and draw partisan maps.
But that has never happened in Iowa. In the four redistricting processes since the Iowa law took effect in 1981, the Iowa Legislature has always passed the nonpartisan maps created by the Legislative Services Bureau without ever going to a third vote.
Republican Gov. Terry Branstad signed Iowa's most recent redistricting legislation into law in 2011, following a bipartisan vote of 78 to 18 in the Republican-controlled House, and a similar vote of 37 to 13 in the Democratic-run Senate. This bipartisan support of nonpartisan-drawn voting districts has been the norm in Iowa. Republicans also controlled the executive and legislative branches of their state government when nonpartisan redistricting was established more than 30 years ago.
Iowa voters enjoy more competitive general election than in Wisconsin. The Iowa model also keeps communities of interest together and districts compact.
The cost to Iowa taxpayers for nonpartisan redistricting is negligible. No attorneys are involved, and the most significant and extra expense for Iowa taxpayers in 2011 was the cost for transporting Legislative Services Bureau members to three mandated public hearings in different Iowa locations for public inspection and comment.
Wisconsin's recent redistricting effort cost taxpayers over $2 million for lawsuits and court challenges.
When the Democrats controlled the Wisconsin Legislature, they drew districts to their advantage. So did the Democrats in 2011 in Illinois. When partisan politicians of any political stripe are left to decide congressional and state legislative boundary lines, they cannot resist the temptation to draw the lines for political self interest.
Because of partisan redistricting, Wisconsin's members of Congress and the Legislature now choose their voters. It is supposed to be the other way around. We, the people, are supposed to choose our congressional and state legislative representatives.
But now, Wisconsin voters have virtually no say in who represents them in Madison and in Washington. We still vote. But the outcome is rarely in doubt.
We can do better. Nonpartisan redistricting is supported by an overwhelming majority of Wisconsin voters, as shown by the results of several county referendums on the subject.
Republicans and Democrats should not delay the enactment of Iowa-style redistricting in Wisconsin. Bills modeled after Iowa's system were introduced in the Legislature last year but never received a public hearing. Similar legislation will very likely be introduced early next year.
I urge legislators of both political parties to announce their support for this reform during this important election year.
Martin, of Muscoda, is a board member for Common Cause in Wisconsin and a Gov. Scott Walker appointee to the Lower Wisconsin State Riverway Board. He served in the Assembly from 1961 to 1971 as a Republican representing Neenah. In 1970, he was the Republican candidate for lieutenant governor.