In Their Own Words
In Their Own Words
Like so many of our members, Peggy and Jared Klein are involved in many causes. Peggy donates her time to organizing community volunteers to help children in underserved schools improve their reading skills. And Jared, a retired pediatric oncologist, travels to the developing world to offer his medical skills to families in need.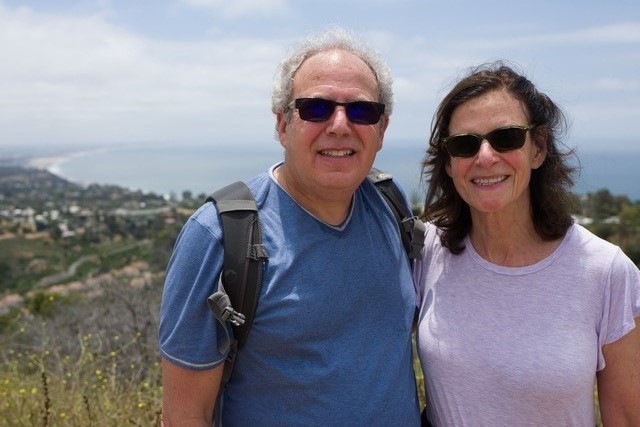 But one passion they both share is Common Cause. Recently, they have been looking to do even more. That's what inspired them to open their home to host a gathering of Arizona members and activists who came to hear a personal briefing from National President Karen Hobert Flynn, VP of Policy and Litigation Paul Seamus Ryan and Board of Governors Member Olena Berg Lacy.
"The Common Cause mission is everything we support and believe in. So, we were very eager to help," Peggy explained. "I feel like Common Cause can be a bedrock of making sure that everyone is honest. Whether it's the Obama administration or, now, the Trump administration, they make sure that democracy is well served."
Jared added, "There are a lot of conflicts of interests throughout the administration and the cabinet. The fact that the president has not separated himself from his financial dealings needs to be closely watched. The waivers given to lobbyists that are now working in government agencies they previously lobbied is of concern. This administration is also deep in nepotism with the president's children working in the White House. We need organizations like Common Cause to digest what's going on and present the issues to the public in a coherent manner."
"We're pretty appalled at all the corporate money that goes into elections. Anything that can even that out, we will support," Peggy added. "Especially grassroots efforts rooted in getting citizens involved in their communities and in their states. That's how we promote our country as a democratic nation and we need organizations that are going to be on top of that norm, not just now, but forever."
Common Cause thanks Peggy and Jared, and every member across the country, for taking action to protect our democracy.