Common Cause Hawaii welcomes four new board members
Common Cause Hawaii welcomes four new board members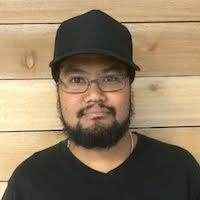 Rechung Fuijira is a Co-Founder of BoxJelly, Hawaii's first co-working space. He is also a Co-Founder at Blue Startups, Hawaii's first venture-accelerator and has helped to build various other parts of the Startup Ecosystem. He has served as a Director at BizSmart Global for the past three years teaching at Punahou School in Honolulu, Hawaii, as well as The American School Bombay and Cathedral St. Connon School in Mumbai, India. His most recent project is Jump School, a pre-accelerator to teach the lean startup methodology to early-stage entrepreneurs. Rechung has studied management, economics and Japanese language at Obirin University in Tokyo, Japan and interned in Shanghai, China at E-Arts. He has a B.A. in International Trade and Finance from Chaminade University with a two year certificate in entrepreneurship.
Quote: As someone who had given up on government it's pretty exciting to see Common Cause making progress. I'm looking forward to becoming part of the team and creating the change we want to see.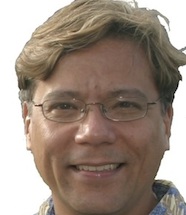 Richard Halverson teaches information technology management courses at the University of Hawaii at Manoa and Kapiolani Community College. He is also president of Guide.Net, Inc., an Internet software company developing Internet database applications since 1996. Since 2005, most of Richard's consulting has been providing database services to political organizations and individuals in office or running for office. Richard has B.S. Computer Science and M.S. Electrical Engineering degrees from the University of Minnesota. He also holds a Ph.D. in Communication and Information Sciences from the University of Hawaii at Manoa.
Quote: I am very excited at the prospect of being able to suggest the latest grassroots organizing database techniques to less partisan issue oriented causes. I can't imagine an organization more closely matching my values as one dedicated to empowering ordinary citizens towards achieving a more open and honest government. It will be an honor and privilege to serve on the board of Common Cause Hawaii.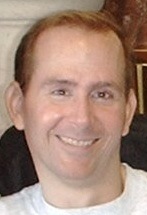 Brodie Lockard is passionate about the environment, campaign finance, and achieving tangible results. He has worked closely with the Sierra Club, Public Citizen, MoveOn.org, Organizing For Action, Move to Amend and Voter Owned Hawaii. He holds a B.A.S. in English and Mathematical Sciences, and an M.A. in Computer-Based Education, both from Stanford. He designed and wrote educational software for college and medical students for 13 years, and has published 7 commercial software games, earning 12 industry awards. He grew tired of the Silicon Valley rat race in 2000, opting for the sublime weather, calm and beauty of windward Oahu.
Quote: My first political activity was with Common Cause in California, 20 years ago. It feels good to get involved with Common Cause again and try to contribute to a better government.
Bejamin Trevino is a database and web developer with expertise creating sophisticated visualizations of economic and government data. He works for the University of Hawaii Economic Research Organization (UHERO) where he created UHERO Analytics, an initiative to improve public access to economic data and improve economic literacy through public data visualization. He is also a founding partner of Interisland Terminal, an arts and culture organization dedicated to advancing the role of the arts in innovation and supporting the activities of Honolulu creatives. Prior to his current position, Ben has worked at Pacific Resources for Education and Learning, The Hawaii International Film Festival, and Google. He holds a BS in Computer Science from Stanford University and an MBA from the Shidler School of Business.
Quote: I believe Common Cause protects an element of society that is both extremely important and somewhat underappreciated in our political climate: the integrity of our democracy and political process. In Hawaii, the Federal, State, and local governments have a huge impact on our daily lives in a variety of ways that range from education to the armed forces. Residents of our state require information and transparency at all levels to influence decisions that affect them and our collective future. I am excited to join Common Cause Hawaii's board of directors and work with their talented and dedicated staff to empower our neighbors with the tools they need to remain engaged in the political process.
"We are excited to welcome Rechung Fujihira, Richard Halverson, Brodie Lockard, and Benjamin Trevino to the Common Cause Hawaii board. These individual have a track-record of creativity, reliability, and passion for community service – important traits needed to carry out our mission of protecting and improving our democracy and creating a more open, honest, and accountable government," said Carmille Lim, executive director of Common Cause Hawaii.