Every ten years, Ohio redraws its federal and state legislative district maps. This process is meant to ensure that as populations grow and change, every Ohio voter can have equal representation and an equal voice in government.
Common Cause Ohio is fighting for fair, transparent, and equitable redistricting at every level — and we've been in the fight for decades.  We're working on every front, beginning with a robust, multi-dimensional educational program; statewide advocacy and pressure campaigns; visibility campaigns including postcards, yard signs and rallies; and a high profile Fair Districts Mapping Competition where winning maps can directly challenge maps that offer gerrymandered districts.
Ohio 

State Legislative and Senate Districts

 Ohio voters overwhelmingly approved state legislative redistricting reform in 2015, and congressional redistricting reform in 2018. Both reforms won with well over 70% of the vote and passed in all 88 Ohio counties. 2021 is the first year maps are being drawn using the new rules, which focus on a transparent and bipartisan mapmaking process and rules to keep communities together. 

IN THE STATE LEGISLATIVE REDISTRICTING PROCESS, the Ohio Redistricting Commission — a seven-member commission made up of the Governor, State Auditor, Secretary of State, and four members chosen by legislative leadership — draws the maps.

IN THE CONGRESSIONAL REDISTRICTING PROCESS, the state legislature controls the redistricting process. To pass a congressional district map, the plan must have a 3/5 supermajority, with votes of half of each major party. If they have not earned enough bipartisan support for a map by October 1, the Ohio Redistricting Commission steps in.

If the Commission cannot pass a plan by November 1st, the responsibility returns to the state legislature again. The final deadline is Nov. 30. Information about redistricting in Ohio is available at redistricting.ohio.gov.  
Mapping Criteria
When partisan politicians control the mapmaking process, we're especially vulnerable to gerrymandering — which is why it's so important we push our lawmakers to be transparent and consider public testimony every step of the way.
Mapmakers must prioritize:
Districts must comply with the provisions of the US Constitution and Voting Rights Act and keep districts reasonably equal in population.

Keeping communities of interest and political subdivisions whole.

Compactness

Maximizing the number of politically competitive districts
Districts may not be drawn:
To protect one or more incumbents, declared candidates, or political parties.

With intent or effect of denial/abridgment of voting rights or vote dilution because of race or membership in a language minority group.
In Ohio, ongoing litigation may impact the final maps.
Why Redistricting Matters for Ohio
When done fairly, redistricting focuses on the voters, rather than partisan advantage for the mapmakers.  This year's mapmaking is a chance for political power to be equitably distributed across different communities, making sure everyone has a seat at the table.
Unfortunately, redistricting has historically been conducted behind closed doors, with little public input or accountability. 
In 2011, district lines were deliberately manipulated to favor the political party in power, cementing a congressional delegation of 12 Republicans and 4 Democrats that has been unchanged over ten years — regardless of who won in Ohio's Presidential race (Obama or Trump).
When‌ ‌one political party has ‌the‌ ‌power‌ ‌to‌ ‌draw‌ ‌electoral‌ ‌maps,‌ ‌they‌ ‌manipulate‌ ‌district‌ ‌lines‌ ‌to‌ ‌divide‌ or‌ ‌pack‌ ‌together‌ ‌certain‌ ‌populations,‌ ‌keeping‌ ‌themselves‌ ‌and‌ ‌their‌ ‌party‌ ‌in‌ ‌power.‌‌ ‌It's‌ ‌called‌ ‌gerrymandering‌ ‌–‌ ‌and‌ ‌it's‌ ‌a‌ ‌major‌ ‌threat‌ ‌to‌ ‌our‌ ‌democracy.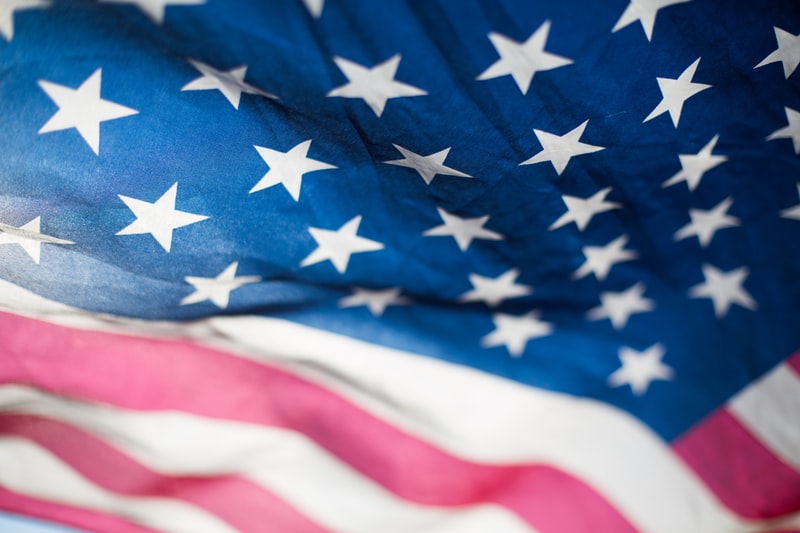 Key Dates For Ohio 2021 Redistricting
On Sept. 16, Ohio House and Senate maps were approved along partisan lines resulting in maps that will last only four years. Click here for a written explanation from the Ohio Redistricting Commission detailing why they believe that the maps are representationally fair. These new maps are clearly gerrymandered to favor Republican candidates and on Sept. 23, the League of Women Voters of Ohio and Ohio A. Philip Randolf Institute filed a lawsuit challenging these maps.  
Click here for the Ohio Senate map of the voting districts approved by the Ohio Redistricting Commission.
Ohio Redistricting Resources
Use these resources to learn more about how you can get involved in fighting for fair districts and stopping gerrymandering in Ohio.