YOU DID IT! Activism across the nation.
YOU DID IT! Activism across the nation.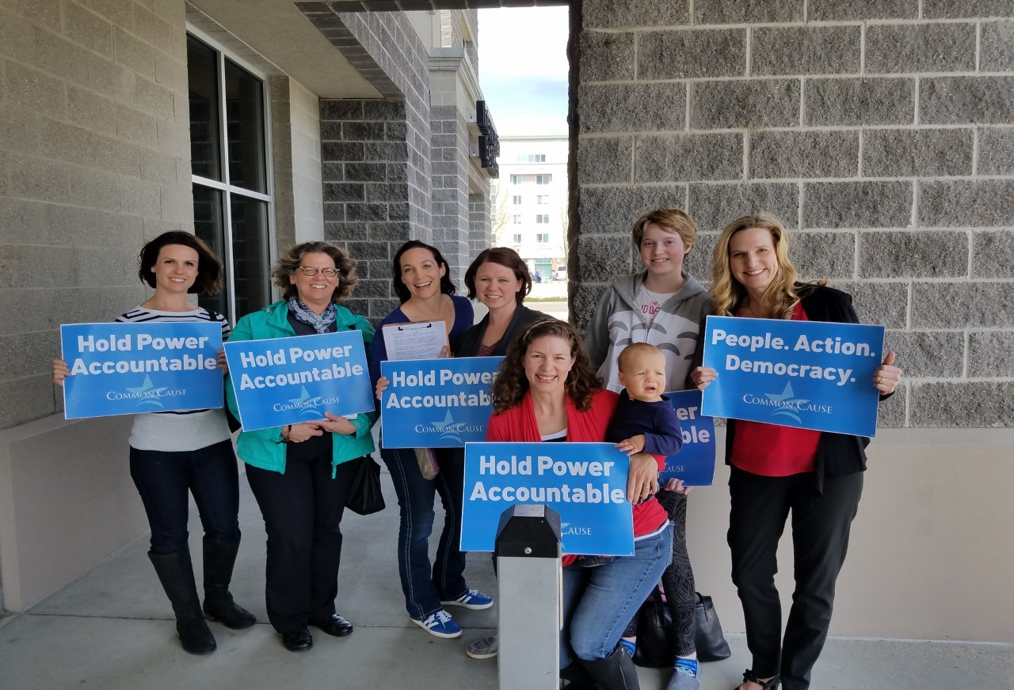 BOISE, IDAHO — Volunteer Lead Liz Dyrsmid and six activists delivered petitions to Senator Mike Crapo (R). Liz believes that Congress cannot impartially investigate Russian meddling in the election: "it's long overdue that we have someone independent looking into this."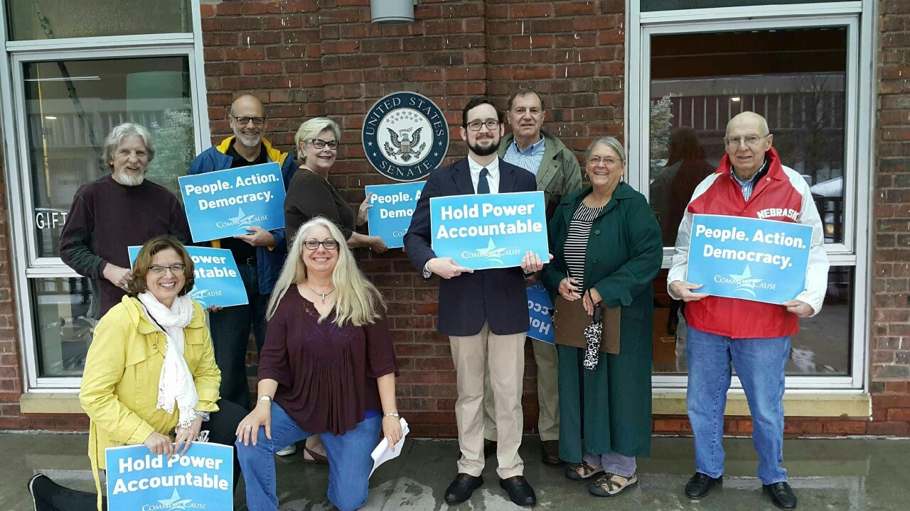 LINCOLN, NEBRASKA — Despite the pouring rain, Volunteer Lead Nancy Brt and eight volunteers delivered their petitions to Senator Deb Fischer's (R) office in Lincoln. Nancy got involved with Common Cause because she's concerned for our future and about Trump's questionable Russian ties.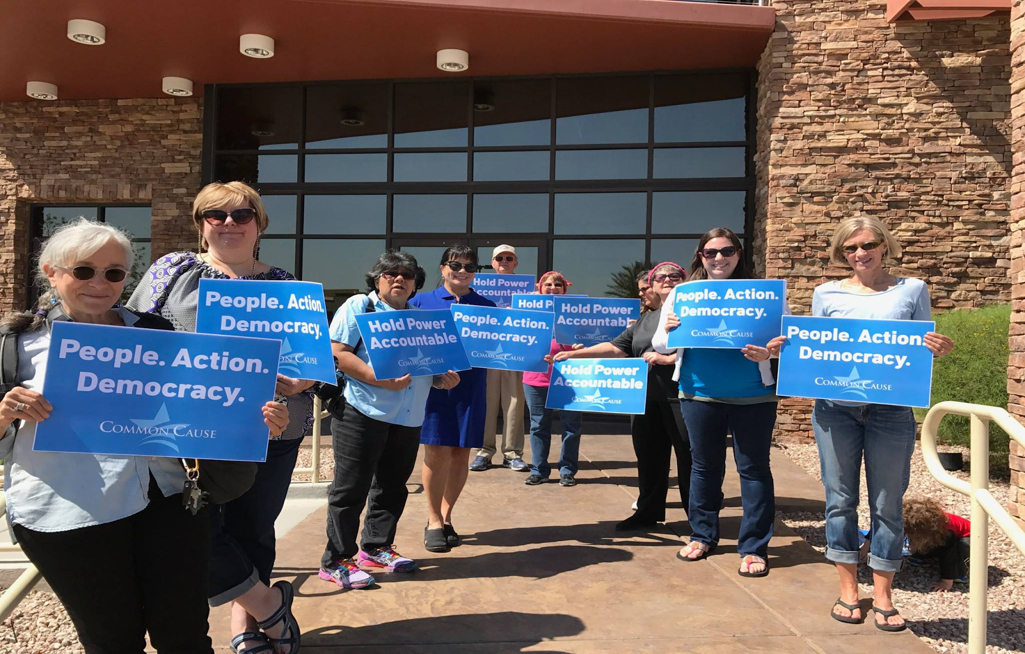 LAS VEGAS, NEVADA — Volunteer Lead Marcie Sherman and 13 volunteers delivered petitions to Senator Dean Heller's (R) Las Vegas office. Marcie has been ambassador for Common Cause because she believes in working for nonpartisan reforms.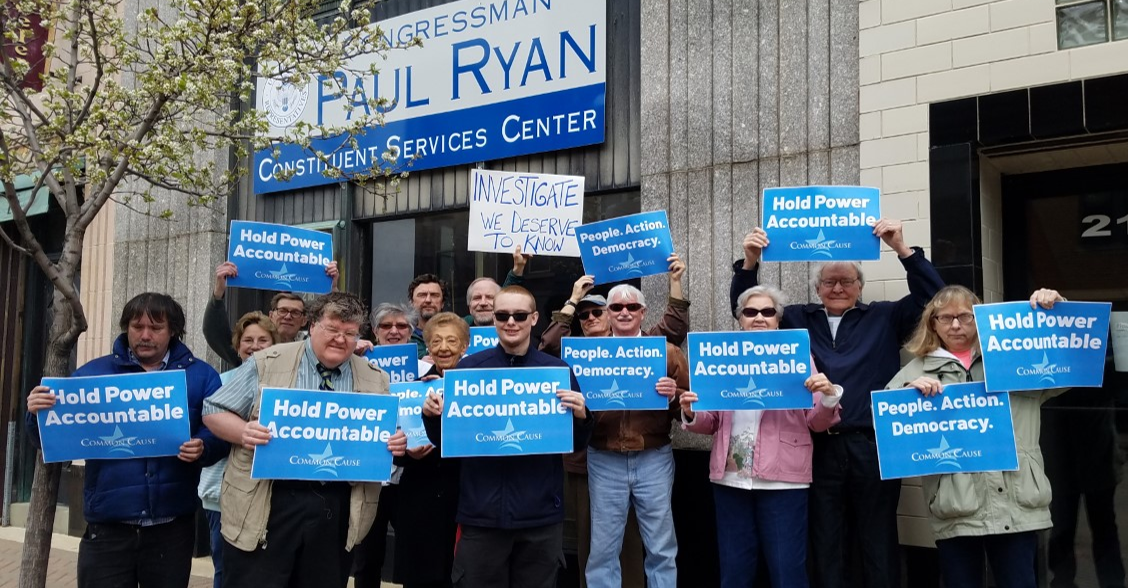 RACINE, WISCONSIN — Volunteer Leads Bill Earley and John Polodna (and their 13 volunteers) did a wonderful job delivering petitions to Speaker Paul Ryan. Bill knows this is a very simple issue: "we deserve to know what Trump's connections are to Russia and how Russia could have helped him in the election. Period."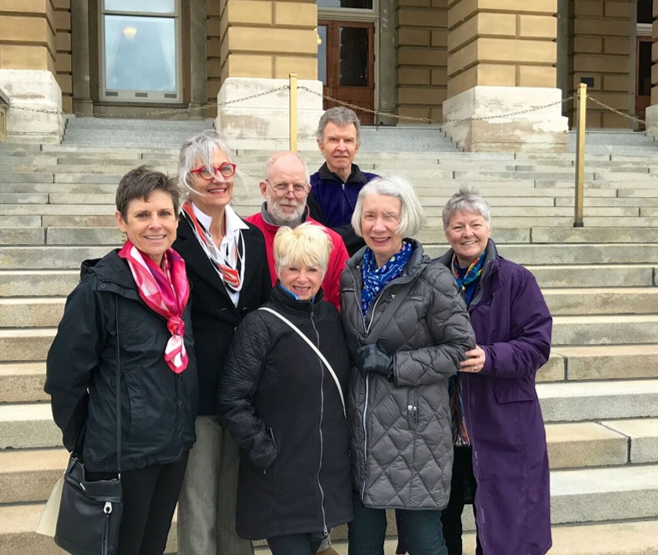 DES MOINES, IOWA ­— With less than 48 hours' notice, Volunteer Lead Loulou Kane and six volunteers delivered petitions to Governor Terry Branstad (R) opposing new Voter ID rules that would suppress turnout.