Why Are Boxes of Classified Documents in Trump's Bathroom?
5 Things To Know
Former President Donald Trump was indicted—again. This time for willfully mishandling classified documents in violation of the Espionage Act and then obstructing justice and making false statements to cover it up.
What's it all about? Why is it important? Here are the 5 things you need to know.
1. What Happened
On Friday, June 9, the Department of Justice unsealed a federal indictment of Donald Trump for allegedly mishandling highly classified documents related to national security that he kept after leaving office. Presidents are required to hand over presidential records, including classified documents, to the National Archives, but more than 100 documents were discovered in Florida at Trump's Mar-a-Lago resort in August 2022.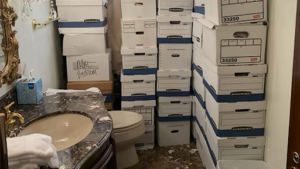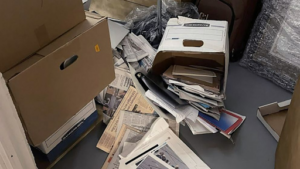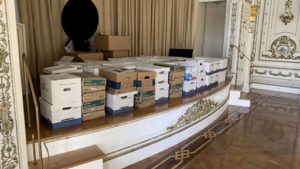 2. The Charges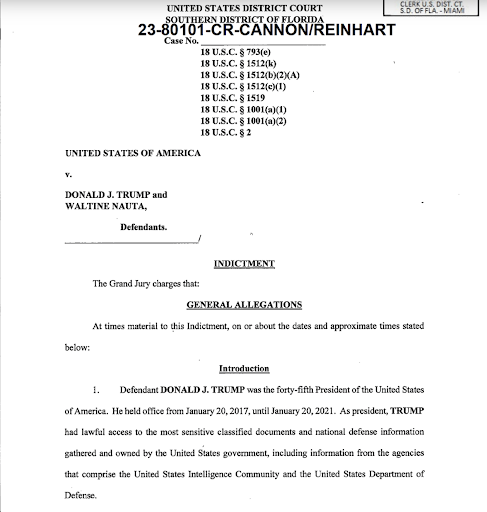 A federal grand jury charged Donald Trump with 37 felony counts. According to the unsealed indictment, these charges include:
31 counts of willful retention of national defense information

1 count of conspiracy to obstruct justice

1 count of withholding a document or record

1 count of corruptly concealing a document or record

1 count of concealing a document in a federal investigation

1 count of scheme to conceal

1 count of false statements and representations
Retaining national defense secrets is a violation of the Espionage Act, which can mean up to 10 years in prison.
3. What is an Indictment?
When a person is indicted, they are given formal notice that it is believed that they committed a crime. 
After reviewing evidence presented by the prosecutor, the grand jury decides if there is probable cause to believe that a crime was committed by a suspect. If so, it then issues an indictment charging the suspect with a crime.
There are 16 to 23 members of a grand jury, selected at random from a list of people living in the community, just like any other jury list. Twelve votes of the grand jury are needed to indict.
Donald Trump was indicted by a randomized selection of his peers who believe there is enough evidence against him to charge him with these crimes.
4. This is Unprecedented
Donald Trump is the first ever former President of the United States to be indicted under federal charges.
5. What Happens Next
Donald Trump is expected to appear in court in Miami on Tuesday, June 13 at 3:00 pm ET. He will appear before Judge Aileen Cannon, who Trump nominated to the bench in 2020.
Judge Cannon has been involved in related issues to Trump's handling of classified documents, initially slowing down the investigation by halting FBI access to the classified documents. 
If convicted at trial, Donald Trump could face years in prison. And there are other ongoing investigations. For example, Special Counsel Jack Smith is also investigating efforts to overturn the 2020 presidential election and the peaceful transfer of power. Trump is also under investigation in Georgia for pressuring election officials to overturn the results of the 2020 election. Trump was also recently indicted in New York for violations for business record violations to conceal hush money payments to Stormy Daniels to keep damaging information out of the headlines right before the presidential election in 2016.
No one is above the law— not even a former president. We must continue to assert the importance of accountability and to follow the evidence wherever it leads.