The Moscow Project: Trump's Middle-Men Keep Getting Convicted
08.27.2018
/ By Scott Blaine Swenson
Interactive tool starting to look more like organized crime family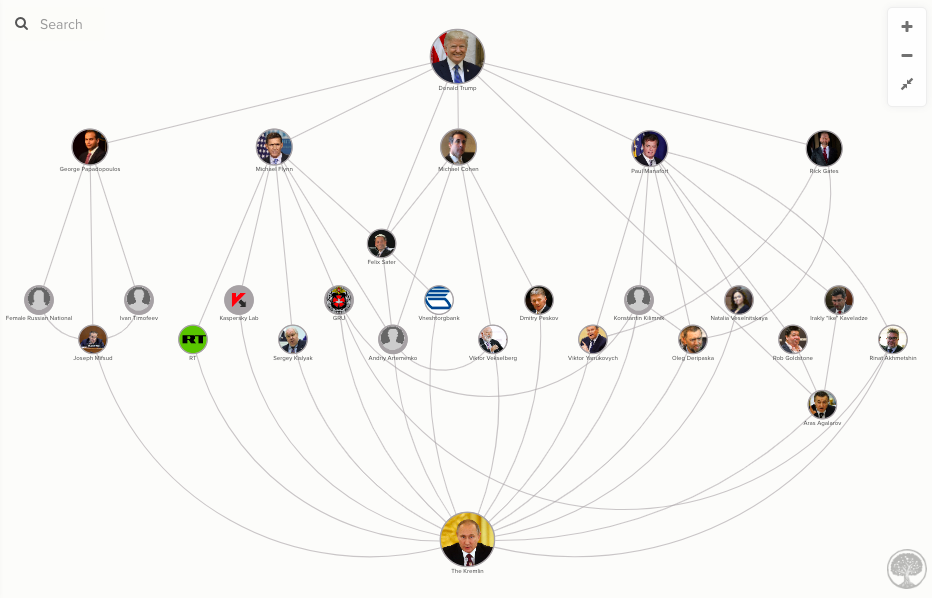 Today, our friends at The Moscow Project released this new interactive tool and offer the following explainer text:
Since the appointment of Special Counsel Robert Mueller, five people who worked on Donald Trump's 2016 presidential campaign have been convicted of crimes, from tax fraud to illegal campaign contributions to lying to federal investigators. Though Trump's defenders claim the verdicts have nothing to do with collusion, even a cursory understanding of the connections between the campaign and the Kremlin proves them wrong. In fact, the five convicted individuals collectively accounted for 49 of the Trump campaign's 87 known contacts with Russia-linked operatives.

All five of these convicted felons served as key middle-men between Trump and the Kremlin. Here's how:
Learn more about the Moscow Project here.