Sam Ogundare's Reflections on the verdict on the Chauvin verdict
04.20.2021
/ By Sam Ogundare, Assistant Director of Common Cause Rhode Island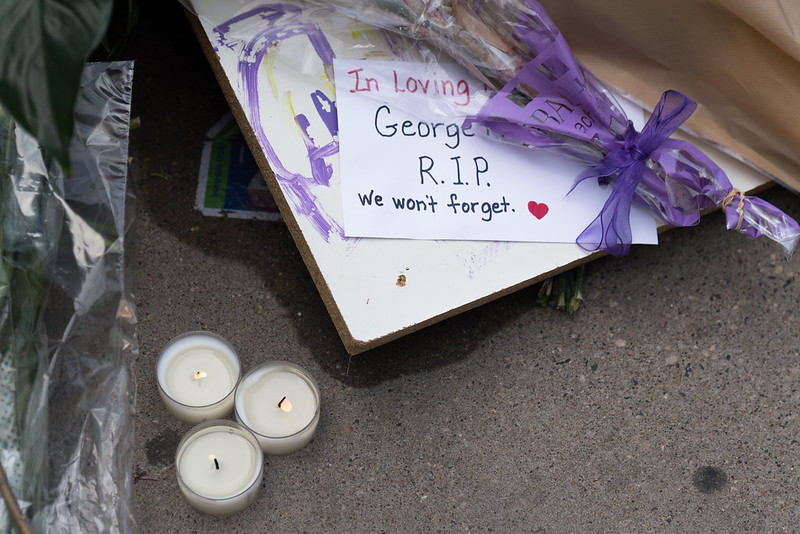 First and foremost, I want to send my thoughts and prayers to George Floyd's family and friends, who not only had to cope with the loss of their loved one but also had to endure watching the trial of his killer.
The police officer pleaded not guilty to charges of second-degree unintentional murder, third-degree murder and second-degree manslaughter — but what his family and many others around the country watched on video was an officer kill a man by kneeling on his neck for 9 minutes, 29 seconds.
Here we are a year later, and a verdict has been made in the case of George Floyd's death. I am relieved there is some accountability in this case, because it shows that the marching, rallies, millions of petition signatures, advocacy, and social media uproar made a difference. I am hesitant to be too celebratory because I know there is still a lot of work that needs to be done.
What happens next time, if a black individual is killed by the hands of police but there is no video footage of that incident? As a black man that question angers me because I am not sure the outcome of that trial would be the same.
I myself have lost a friend 11 years ago due to an officer fatally shooting him for no apparent reason — and it bothers me that his family still has not received justice till this day, only an insincere apology with no accountability.
All in all, I am hopeful and eager to see better days for African Americans and the decision of this trial is a step in the right direction. This is a moment in American history, and I will take the necessary time to reflect on this feat. My hope is for the killings of African Americans to no longer be a common occurrence in this country. Blacks have suffered enough, and we do not need more examples of police brutality. We do not need any more martyrs — we need our revolutionists alive and breathing.