RIP Ned Cabot; He Succeeded Archibald Cox As Board Chair
05.24.2018
/ By Scott Blaine Swenson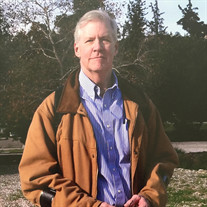 The first line of Ned Cabot's obituary reads like a breath of fresh air as a scandal-plagued White House flaunts the rule of law. The Portland Press-Herald writes, "Ned Cabot dedicated his career to ensuring that the foundational institutions of our society – law, government, business, and politics – served the interests and needs of all citizens."
Ned Cabot did what few people could, he succeeded the legendary Archibald Cox as Chair of the Common Cause National Governing Board. Ned and Archie were both professors at heart; their methodical, pragmatic approach to everything they did reminds us to be patient and hold steady in the face of threats to our democracy. We've overcome them before and we will again. With Archie in the news so much recently, Ned's passing is another reminder of the durability of our civic institutions and our ability as a people to rise up to even the most powerful person in our country, the president, when our politics gets out of balance as it is now.
"Ned had the unenviable task of becoming board chair after Archibald Cox stepped down.  Many people could have been intimidated, Ned stepped up. Ned led the board with great skill, grace, and integrity," said Karen Hobert Flynn, Common Cause president.
"Ned was well versed in our democracy work and approached everything with the notion that our politics and government should work for everyone," Hobert Flynn said. "I traveled with Ned to meet with Common Cause members and state directors and staff. We'd stop to discuss reform efforts with newspaper editorial boards. What struck me most about Ned was his warmth and humanity.  He was kind and took the time to talk to every person he met.  He was genuinely interested in each person he talked to."
"We are grateful to Ned for his commitment and leadership at Common Cause," Hobert Flynn said.
Ned Cabot retired from Trinity College in Hartford in 2016. He helped build the public policy and law program, which quickly became the fastest growing major, according to his obituary.
At The Policy Voice, the official blog of the Trinity Public Policy and Law College, students wrote this tribute to Ned at the time of his retirement in 2016 and established a scholarship in his name. Christina Claxton, a 2016 graduate of the program said, "Professor Cabot had a profound impact on my education and experience at Trinity. When I learned of his retirement, I knew I just had to do something to show him my gratitude and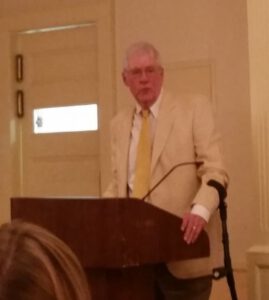 to help others express theirs, too."
A former student of Ned's, Nichola Clark, 2012 graduate, learned of the professor's death in an email that she forwarded to her husband, surprised to learn Prof. Cabot was once chair of Common Cause. Her husband, Joe Maschman, is now a legal fellow at Common Cause. Nichola said she wants everyone to know that, "after his tenure at Common Cause he went on to inspire an entire generation of students at Trinity College to think deeply about justice and act courageously in its pursuit."
Professor Adrienne Fulco wrote to students and alumnae saying, "He mentored a generation of Trinity students who were transformed by his inspirational teaching. He challenged all of you to meet the highest standards of academic excellence and to think deeply and critically about the issues of our time. He always treated each of you with the dignity and respect that you deserved and in doing so, he prepared you to thrive in your careers. Who could ask for more?"
Meredith McGhee, Executive Director of Issue One, and a former staffer at Common Cause said, "Ned Cabot led the board of Common Cause as a true visionary, gentleman, and leader and had a deep understanding of the largest, most salient threats to our democracy. He harnessed his business acumen to connect Common Cause to some of the most powerful corporate stakeholders during his time as board chair, helping Common Cause become a dynamic force for democratic values in America. Above all, we will remember him for his unwavering dedication and kindness."