Nevada Rescinds Dangerous Article V Convention Call
05.9.2017
/ By Jay Riestenberg
Nevada Rescinds Dangerous Article V Convention Call
Take action now to stop special interests from putting our constitutional rights up for grabs!
The Nevada legislature moved today to protect every American's constitutional rights by rescinding the state's previous calls for an Article V constitutional convention.The rescission measure passed both chambers of the Nevada legislature with unanimous support.
Under Article V of the U.S. Constitution, a convention must be called when two-thirds of the state legislatures (34) apply for one.
Nevada's action is a major blow to wealthy special interest groups, including the American Legislative Exchange Council (ALEC), which are pushing for an Article V convention to propose a balanced budget amendment.
Due to the lack of rules and precedents, most constitutional experts agree that a constitutional convention cannot be limited in scope, meaning that it could easily turn into a free-for-all.
Until today, ALEC, a corporate lobby that masquerades as a charity, and its allies claimed to have 28 states with active applications calling for a convention to consider a balanced budget amendment. That's just six states shy of the 34-state threshold. Nevada's rescission increases the gap by one, giving Americans a slightly larger cushion against this dangerous idea.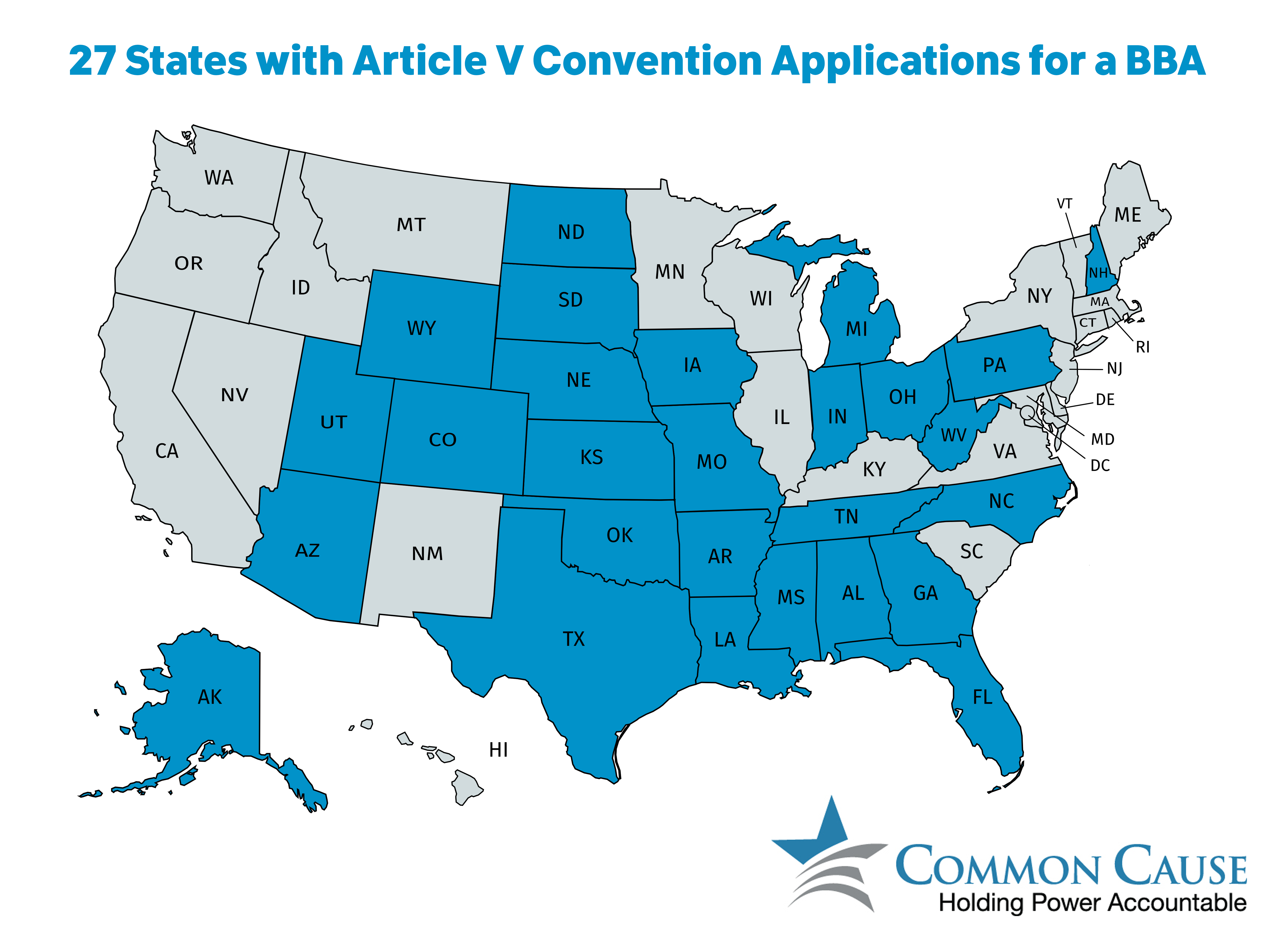 This is a great victory for the bipartisan coalition of local grassroots and advocacy groups which urged the legislature to pass rescission. Common Cause was supportive of Nevada's rescission legislation and submitted testimony urging the legislature to pass the bill.
Nevada is the fourth state in the last two years to rescind its Article V convention application. Common Cause and its allies led successful rescission campaigns in Delaware last year and New Mexico and Maryland this year.
Just last month, over 230 public interest and constitutional rights groups released a statement opposing calls for an Article V convention and urged legislatures to rescind any live applications.
To find out more about the threat of an Article V convention, visit www.dangerouspath.org