Gerrymander Gazette: Under Two Weeks to Go Edition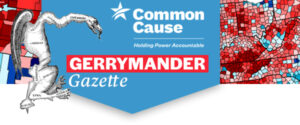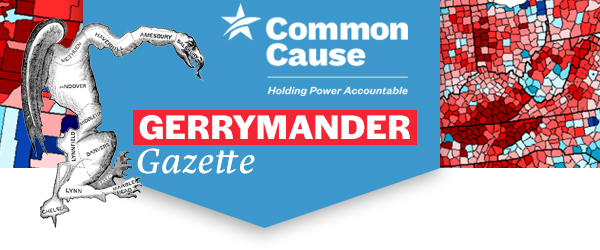 The U.S. Census Bureau will send redistricting data to the states on August 16 and then it's off to the races! Stay up to date on how you can get involved right here in the Gerrymander Gazette.
Trainings and Events
Resources
The Florida Comms Hub, a project of Progress Florida and Florida Watch, has created a Fair Districting Letters to the Editor Toolkit in English and Spanish. This new resource includes a brief issue backgrounder, sample LTEs, best practices for getting published, a directory of media outlets including links for LTE submittals, and more. This new LTE toolkit is easily replicable for use in other states so feel free to create your own toolkit utilizing this one as a template. Check out

the English toolkit here

and

the Spanish toolkit here

. 
News
Alaska

:

Huntsville City Council and School Board discuss redistricting

. WHNT July 30, 2021.

Arizona

:

Redistricting Commission sets listening sessions

. Mohave Valley Daily News. July 27, 2021.

Arkansas

:

MH to host public meeting on redistricting Tuesday night

. KTLO. August 2, 2021.

California

: 

Colorado

: 

Georgia

:

How Georgia's redistricting process falls short on transparency

. The Current. July 30, 2021.

Indiana

:

Warren County Supervisors to Discuss Redistricting Committee.

KNIA-KRLS. August 1, 2021.

Kansas

:

KS Legislature to hold 14 redistricting town halls in 5 days. Will that limit input?

. The Kansas City Star. August 3, 2021.

Maryland

:

Prince George's Residents Urge Redistricting Commission To Keep Communities Whole

. Patch. July 30, 2021.

Minnesota

:

Communities of color want a voice in Minnesota redistricting.

Sahan Journal. July 20, 2021.

New Jersey:

No consensus on congressional redistricting tiebreaker, parties say.

New Jersey Globe. August 1, 2021.

New York

:

Independent Redistricting Commission of New York State will hold public meeting on August 2nd

. Carmel's Hamlethub. July 31, 2021.

Pennsylvania

:

Hearings begin this week on Pennsylvania legislative, congressional redistricting

. Pittsburgh Post-Gazette. August 2, 2021.

South Carolina

:

SC Senate, House redistricting meetings planned

. WIS. August 1, 2021.

Tennessee

:

New Metro website wants your input as redistricting process begins

. News Channel 5. July 27, 2021.

Virginia

:

Redistricting challenges loom for Pittsylvania County

. Danville Register & Bee. August 2, 2021.

Washington

:

Redistricting committee holding public info session Thursday

. The Spokesman-Review. August 2, 2021.
Job Announcements
Equal Ground (FL)

is hiring for their Redistricting Fellowship Program! This is a remote position in which Fellows will execute an individualized redistricting plan and goals by the completion of the fellowship, educate their region on the redistricting process and intervention points, and serve as a redistricting process monitor via pre-recorded and live trainings. Multiple positions are available.

To apply click here!

The

County of Mendocino (CA)

is seeking applicants for its Community-Based Advisory Redistricting Commission. Applications are due August 6.

Apply here.