Gerrymander Gazette: Exorcising Satan from Redistricting Edition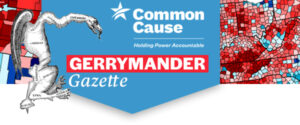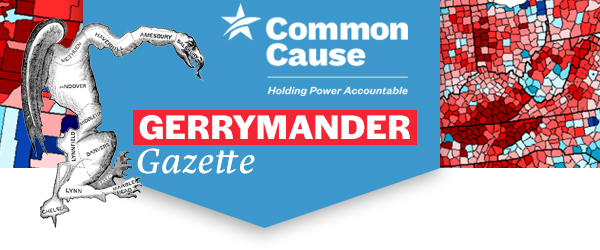 Trainings and Events
The newly formed Coalition Hub for Advancing Redistricting & Grassroots Engagement (CHARGE) is pleased to invite you to join our Redistricting Community College trainings. This workshop is designed for all levels, whether you are new to redistricting or have been working on it for years. This is NOT a webinar, it is an interactive workshop which will include a mix of presentations, panels and breakouts where you will learn with participants in your region. Please only register if you will be able to show up and participate fully in the small breakout sessions. We have three dates that you can sign up for: April 30, May 12 or May 22. Each date will offer the same curriculum and is four hours long.
The Redistricting Community College curriculum includes an Introduction, the Voting Rights Act, Community Mapping, Rules and Timelines, Providing Testimony and Improving Transparency, and Building Coalitions.
Friday, April 30, 2021: 1 pm – 5 pm ET / 12 pm – 4 pm CT / 11 am – 3 pm MT / 10 am – 2 pm PT / 7 am – 11 am HI. Register here.
Wednesday, May 12, 2021: 3 pm – 7 pm ET / 2 pm – 6 pm CT / 1 pm – 5 pm MT / 12 pm – 4 pm PT / 9 am – 1 pm HI. Register here.
Saturday, May 22, 2021: 12 pm – 4 pm ET / 11 am – 3 pm CT / 10 am – 2 pm MT / 9 am – 1 pm PT / 6 am – 10 am HI. Register here.
The League of Women Voters of San Francisco is hosting a free online event about the local redistricting process and its plans to amplify public input in how the city's maps are drawn. The People Powered Local Districting event will take place on Thursday, April 29, 6:00 pm. Attendees will discover why and how they, their neighbors, and their community can participate in the local redistricting process. Register for the event here and learn more about San Francisco redistricting here.
News
Oregon House reaches deal to avoid slowdowns. The Oregonian, April 15, 2021. "Democratic and Republican lawmakers in the Oregon House reached a deal late Wednesday that will significantly speed up the pace of the 2021 legislative session. The agreement also means Republicans will have more to say about how the state's political boundaries will look for the next decade."
Resources, materials, tools, & guides
The team at the City University of New York (CUNY) Graduate Center that developed the Census 2020 Hard to Count map, has launched a new online map called "Redistricting & You" to provide a first look at how current congressional and state legislative districts may need to change. The map uses color-shading displays to show how each district is larger or smaller than each state's average district size, as an indication of which districts will need to expand or shrink during redistricting. Until the actual 2020 Census results are published, the map uses the latest population estimates from the American Community Survey (through 2019). The map also shows population change by district since 2010, and race/Hispanic origin characteristics by district. We will update the map when the official apportionment numbers are released, and when the 2020 data is published by the Census Bureau. See the map here and learn more here.
Job postings
The Colorado Independent Congressional Redistricting Commission is seeking outside legal services. Interested parties should go to this webpage and scroll down to the RFI for Legal Services. Responses to the request for information should be submitted by April 23.
The City and County of San Francisco Elections Commission has opened applications for its three seats on the city's Redistricting Task Force. Applications are due Monday, May 3, 2021 at 5:00 pm PT.
The New Mexico State Ethics Commission is now accepting applications for the state's newly created Citizen Redistricting Committee. Applications are due May 21, 2021.
California Common Cause is hiring a Los Angeles Local Redistricting Organizer. This person will work with Los Angeles County community organizations and community leaders to educate, engage, and empower community members to make their voices heard in city council, county board of supervisor, and school board redistricting processes.