Gerrymander Gazette: Aftermath of Apportionment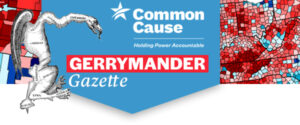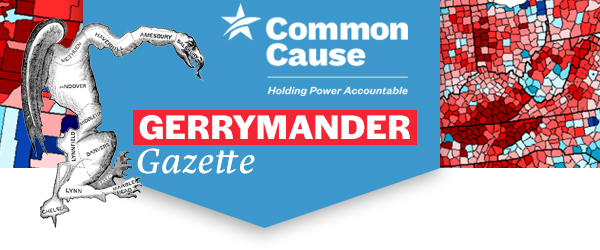 Trainings and Events
Congratulations to everyone who made our first CHARGE Redistricting Community College training a resounding success. Slides from the training are available now on the CHARGE website and we are currently working to get recordings up as well. If your colleagues or allies couldn't make it to the first training, they can join one of the next two:
Wednesday, May 12, 2021: 3 pm – 6 pm ET / 2 pm – 5 pm CT / 1 pm – 4 pm MT / 12 pm – 3 pm PT / 9 am – 12 pm HI. Register here.

Saturday, May 22, 2021: 12 pm – 3 pm ET / 11 am – 2 pm CT / 10 am – 1 pm MT / 9 am – 12 pm PT / 6 am – 9 am HI.

Register here.
The Jack Citrin Center for Public Opinion Research, the California Constitution Center, and the University of California, Berkeley will host a two-session webinar titled California Redistricts for the Next Decade on May 7. 
The Ohio Education Association is running the Design Ohio's Future redistricting competition for high school and junior high school students in Ohio public schools. Submissions are due on June 1, 2021 and winners will be chosen in each of several categories for Ohio House, Ohio Senate, and congressional districts.
News
National
Connecticut: As redistricting process begins, Connecticut must abolish prison gerrymandering. The Connecticut Mirror, April 26, 2021. 
Georgia: When will local redistricting happen in Georgia and how to be a redistricting watchdog. Athens Banner-Herald, April 28, 2021.
Indiana: Citizen voice would add equity in redistricting. The Journal Gazette, May 2, 2021. 
Illinois: Democrats Will Control Illinois' Redistricting Process. Here's A Look At How That Happens And What It Means. WBEZ, May 1, 2021.
Minnesota: Another suit asks Minnesota courts to oversee redistricting. Associated Press, April 28. 2021.
New York: Connections: How redistricting will impact New York State. April 30, 2021.
Ohio: Democratic Leaders Want To Seek Redistricting Extension Through Court, Statehouse News Bureau, April 30, 2021.
Pennsylvania: Pa. Redistricting officials unable to choose fifth member, now up to Pa. Supreme Court. ABC 27, April 30, 2021.
Rhode Island: On April 29th Common Cause Rhode Island co-hosted a panel discussion on redistricting with the League of Women Voters of Rhode Island and the Providence Alumnae Chapter – Delta Sigma Theta Sorority. 
Virginia: How Virginia's new redistricting commission could still draw maps that protect incumbents. Virginia Mercury, April 27, 2021
Wisconsin: Judge Rules Against Wisconsin GOP in Redistricting Case. Associated Press, April 29, 2021.
Resources, materials, tools, & guides
California Common Cause has created a local redistricting webpage which includes fact sheets, templates, guides, and two workshop recordings to assist community groups and governments with navigating California's local redistricting process as well as the redistricting process in other jurisdictions. Visit https://www.commoncause.org/localredistricting2021/ for resources to help you get started on creating and participating in an accessible, open, and inclusive redistricting process in your community!
State Voices has created a two-pager explaining differential privacy and its potential impact on redistricting.
Job postings
Yolo County, California is seeking two more applicants for its Advisory Redistricting Commission, which "will conduct the 2021 redistricting outreach on behalf the Board of Supervisors, and will draft and present supervisorial district maps for the Board's consideration." Applications are due May 7, 2021.
The New Mexico State Ethics Commission is accepting applications for the state's newly created Citizen Redistricting Committee. Applications are due May 21, 2021.  
California Common Cause is hiring Los Angeles and Central Valley local redistricting organizers. These individuals will work with community organizations and community leaders to educate, engage, and empower community members to make their voices heard in city council, county board of supervisor, and school board redistricting processes.
MALDEF is hiring national and regional staff to work on redistricting outreach. Coordinators will be based in Los Angeles, Chicago, San Antonio, and Washington, DC.