Common Cause Members Speak Out On Election Security, Secure Win for Voters
06.4.2019
/ By Will Soltero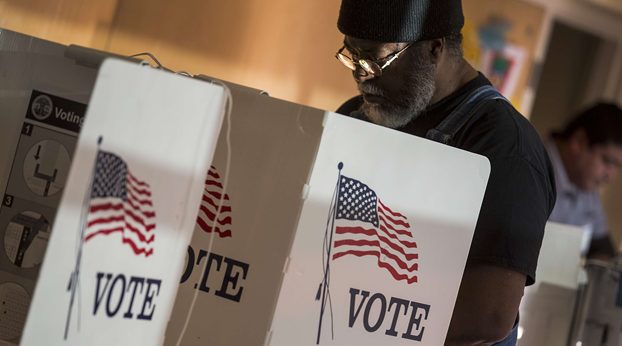 According to the FBI and the Department of Homeland Security, cyberattacks have targeted American election networks in all 50 states—and our voting systems are more vulnerable than ever. We must be sure that voting machines used around the country are protected from outside threats. That's why prohibiting voting machines with internet connectivity just makes sense.
The Election Assistance Commission (EAC) has the power to stop the threat posed by hackers, and you spoke up to tell them. The EAC recently wrote a draft of guidelines which govern voting machines, but this draft failed to ban voting machines that connect to the internet.
That's why we called on Common Cause members to submit comments and tell the EAC that internet-connected voting machines are dangerous for our elections.
Over 4,000 people submitted comments to tell the EAC that leaving security loopholes for hackers isn't acceptable. But the EAC stopped accepting comments a full five days before their federal mandate ended, and only publicized their decision on Twitter the following day. We think they can do better—and that we deserve better.
That's why we took matters into our own hands. We printed out all 4,761 comments submitted by Common Cause members and sent them by priority mail to the EAC. We also wrote to the EAC commissioners and asked that they extend the deadline for your comments. And they agreed.
The public comment period has re-opened, and will remain open, until June 7 at 5 p.m. This is a WIN for Common Cause members, who can now be heard by the regulators looking to secure our elections.
.@EACgov Extends VVSG Public Comment Period https://t.co/0ZRqoNnxIE #VVSG #ElectionPrep19 pic.twitter.com/4B2WN3R71h

— Election Asst. Comm. (@EACgov) May 31, 2019
The next set of guidelines will determine how safe American elections are in a new era of hacking threats. Their current proposal is a step in the right direction, thanks to the advocacy efforts of Common Cause members. It recommends accountability and auditing procedures, as well as strong measures to ensure voting protection and privacy. But it can be better.
We need YOU to speak up and be heard by the regulators with the power to protect our elections. Send a message to the Elections Assistance Commission today, and tell them to make sure unsafe voting machines can't threaten our democracy.
Submit a comment today and tell the EAC that you care about the security of our elections—and you aren't afraid to speak up about it.