Future of the Council -
A discussion with the leaders of the NYC Council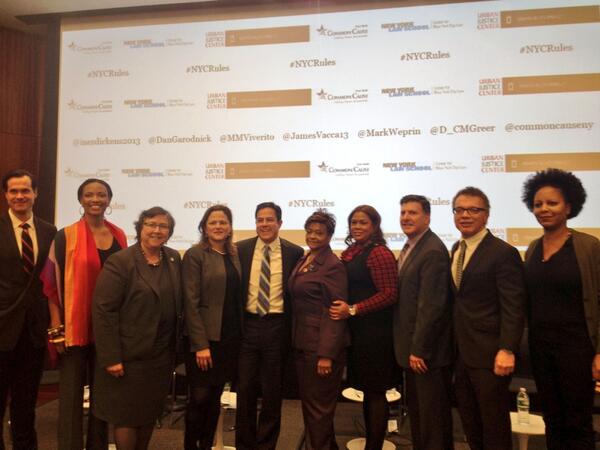 On December 2nd, Common Cause/NY, the Human Rights Project at the Urban Justice Center, and the Center for New York City Law at the New York Law School hosted a round table discussion about rules reform and the future of the New York City Council with the leading contenders for the City Council Speaker.
Participants (left to right in picture): Anthony Crowell (Dean, New York Law School), Shani Jamila (Director, HRP at the UJC), Susan Lerner (Executive Director, Common Cause/NY), Council Member Melissa Mark-Viverito, Council Member Daniel Garodnick, Council Member Inez Dickens, Council Member Annabel Palma, Council Member Mark Weprin, Council Member James Vacca, and Christina Greer (Professor, Fordham University).
Miss the discussion? You can watch a video recording of the discussion here or listen to a recording here.